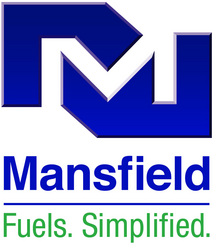 Downstream Operations of the Year
Atlanta, GA (Vocus) October 5, 2010
The Platts Global Energy Awards, known as the Oscars of the energy industry, was established 11 years ago to honor companies that have transcended the status quo in the name of excellence in leadership, innovation, and performance. With over 200 nominations, the 2010 Platts Global Energy Awards recognized Mansfield Oil as a finalist in two categories this year: "Downstream Operations of the Year" and "Deal of the Year."
This is the third consecutive year that Mansfield has ranked as a finalist for Downstream Operations, which showcases companies that achieve notable levels of excellence in operations.
In 2009 Platts began awarding the "Deal of the Year" award to the company that closed the deal with the most strategic significance and success in the face of adversity. Mansfield Oil was also recognized for the second year in a row as a finalist in this newly created category for its alliance with Oslo-based, $13B Yara to bring commercial grade diesel exhaust fluid, or DEF, to the US market.
"We are honored to be recognized alongside global finalists such as Morgan Stanley, NRG, and Repsol at this year's Platts Global Energy Awards," says Mansfield Oil CEO Michael Mansfield. "The energy industry is in a period of volatility, and this honor underscores our commitment to creating real solutions around our clients' evolving energy needs."
Founded in 1957, Mansfield Oil established its reputation by innovating the commercial fuel business for the benefit of its customers, which include the US Air Force, American Airlines, UPS, and Waste Management. "We simplify an increasingly regulated and fragmented energy marketplace," says Douglas Haugh, Executive Vice President and CIO of Mansfield Oil. "It's a privilege to be recognized by Platts, one of the foremost global providers of energy and metals information, as a multiple-category finalist."
The 2010 Platts Global Energy Awards winners will be announced at a black tie dinner Thursday, December 2, at Cipriani Wall Street in New York City, New York.
About Mansfield Oil
Ranked by Forbes as one of the top 100 largest private companies in America, Mansfield Oil defines the next generation of downstream oil company, delivering a disciplined approach to fuel services across 50 states from over 900 supply points. Founded in 1957, the company has achieved double-digit growth for three decades. Mansfield Oil focuses on optimizing and controlling fuel-related costs for their clients with local service, nationwide. Mansfield Oil has headquarters in Gainesville, Georgia, with offices in Denver, Detroit, Houston, Minneapolis, Charlottesville, Chicago, and Los Angeles. For more information, visit http://www.mansfieldoil.com.
###