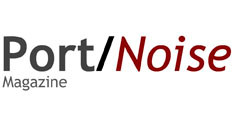 Hollywood has taken to outsourcing visual effects work to countries where the work can be done for a fraction of the cost.
FORT LEE, New Jersey, (PRWEB) March 30, 2013
Despite winning an Academy Award and industry praise for its visual effects in "Life of Pi," Hollywood-based visual effects company Rhythm & Hues has declared bankruptcy. A new blog from online magazine PortNoise.com titled "Hollywood's Visual Effects Industry is the Latest Victim of Outsourcing" addresses the plight of Rhythm & Hues and other Hollywood businesses being bypassed for new work by Hollywood studios in cost-cutting moves that have visual effects work being outsources to studios in China, India and Malaysia.
Despite its success with "Life of Pi," Rhythm & Blues' work wasn't enough to pay the bills according to guest blogger Kawika Maszak. In fact, theirs is not a singular story, which is why Hollywood has taken to outsourcing visual effects work to countries where the work can be done for a fraction of the cost U.S. companies charge.
The cost to U.S. visual effects companies and jobs is already taking a toll, as some of Hollywood's biggest visual effects companies have been hit hard by outsourcing; In September, Digital Domain, founded by Academy Award-winning Director James Cameron, declared bankruptcy, bought by an Indian company named Reliance MediaWorks, in partnership with a company from China called Galloping Horse.
Rhythm & Hues Chapter 11 bankruptcy cost 250 employees their jobs, and many of those employees are now involved in a class-action complaint against their former employer, claiming that their contracts were terminated without proper notice. Ironically, Rhythm & Blues was purchased by an Indian VFX company called Prana Studios.
PortNoise.com allows readers to stay on top of news and commentary that matters to them, without making a huge time commitment. PortNoise.com can be accessed from a smartphone or tablet, making it easy to stay informed, even with the tightest of schedules. For more information, visit the PortNoise.com website or Email info(at)portnoise(dot)com.
About Marble Media LLC:
Marble Media LLC is a creator of high-quality, content-rich blog sites that provide expansive coverage of relevant information to readers who make up a wide range of demographics. The Marble Media LLC team of expert writers covers a wide range of specialties including travel, food, health, fitness, social media, marriage, parenting, technology, weight loss, fashion and much more.
For more information on Marble Media LLC's offerings and advertising opportunities, visit the MarbleMediaLLC.com website, or Email sales(at)marblemedia(dot)com.