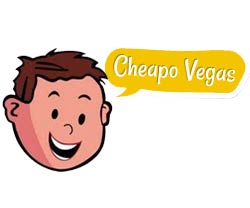 Whether a true NCAA College Basketball fan or just traveling to Sin City for the Vegas March Madness parties and sports betting, Las Vegas for March Madness 2013 is bound to make for an epic spring vacation.
(PRWEB) March 14, 2013
Las Vegas March Madness 2013 is rolling up, and it's set to be one of the most anticipated Las Vegas events of this year. Whether a true NCAA College Basketball fan or just traveling to Sin City for the Vegas March Madness parties and sports betting, Las Vegas for March Madness 2013 is bound to make for an epic spring vacation. Except for those blacked-out basketball fans who drink too much beer at the viewing parties (and with all the Vegas drink deals, Casino Boy might be one of them), this year's March Madness in Vegas will be unforgettable. Not only does spring break in Vegas coincide with March Madness this year, but Vegas hotels are going all out to make sure March Madness 2013 is not just about sport betting, but an all around exciting Vegas event. Basketball, bar food, hot chicks, and sports betting? There's no way Casino Boy is passing this up. Here are the top Las Vegas hotels for March Madness 2013 viewing parties this year:
1. Las Vegas March Madness at the Mirage: With their multiple Las Vegas March Madness parties and a state-of-the-art sports book, the Mirage is one of the hottest Vegas hotels for watching the NCAA Basketball tournament this year. Here's what's going on at the Mirage for March Madness 2013 in Las Vegas:

Casino Boy's favorite reason for watching March Madness at the Mirage in Vegas: swim trunks and bikinis are allowed. Bare Pool Lounge is throwing a "Bikinis and Basketball" March Madness pool party from March 21st to March 24th with TVs in each Cabana and VIP areas for those die hard basketball fans who want to dish out the extra dough. Just imagine all those bikinis bouncing and cheering for the big Vegas March Madness plays (or hunks in trunks for all those lady readers), so even if the favorite March Madness team in Las Vegas loses, there's no doubt that there will be a good show both on and off the screen.
-For those who don't want to get wet while watching the game, Rhumbar in the Mirage is offering March Madness Vegas Basketball Tailgates specials from March 21st to March 24th for drinks including: $6 Margaritas, $6 Bloody Marys, $5 Bottles of Coors Light, and $25 Buckets of Coors Light. Or, all those gamblers out there can head on over to the Mirage Race & Sports Book with 4K Ultra HD screens with 3 projectors for high quality March Madness action on TVs that are 85' wide and 16' high!
2. Mandalay Bay Las Vegas: The Mandalay Bay is the perfect Vegas hotel for watching March Madness with cheap food and drinks, plus a world famous Vegas sports book.
Hussong's Cantina and Slice of Vegas inside the Mandalay Bay are offering Las Vegas deals on drinks for March Madness 2013, so even if the favorite NCAA team doesn't win, there's no guarantee of remembering it for those who take advantage of the $25 Dos Equis Ambar or Lager beer towers at Hussong's Cantina or the $25 beer towers of Stella at Slice of Vegas. Plus, for those who really want to have a March Madness party while watching the games, Minus 5 Ice Bar at Mandalay Place (located between Mandalay Bay and the Luxor) is having a viewing party in the lodge area with drink specials of PBRs for $3, house wine for $3, and Skyy Infusion Martinis for $7. Plus, March Madness viewers will have no trouble viewing the basketball games on the HD TVs with a 72 inch LED screen.
For those looking for more betting and less grubbing, The Mandalay Bay Sports Book in Las Vegas for March Madness is one of the top spots for sports betting in Sin City. It offers viewers 17 big-screen TVs and VIP seating for those who want to do Vegas with the big bucks. With all those TVs, there will be no trouble seeing the game and betting on those college basketball favorites for March Madness 2013.
3. March Madness at Las Vegas Luxor: For some of the best March Madness Vegas deals on food and drinks, hop on over to Public House at the Luxor for some NCAA Basketball Championship viewing parties. From March 19th until April 8th, March Madness fans in Las Vegas can guzzle $25 buckets of 5 Bud Light or Coors Light Beers, $5 shots of Jagermeister, and $8 JagerBombs at Public House. Plus, all that watching March Madness in Vegas can work up an appetite, and Public House is the perfect spot to satisfy those drunchie cravings. Luckily, Public House is offering a $75 Mad Platter meant for 3 people with plenty of food. Now that may seem expensive for those Cheapos out there, but with kettle chip nachos, beer braised short ribs, chicken wings, cheese steak spring rolls, Gouda fondue, mac 'n' cheese squares, and jumbo onion rings with house-made sauces, this food platter is meant to split and will definitely help soak up all the booze any group of friends is drinking so that partying through the basketball games and into the Vegas nightlife won't be an issue. Plus, for those who aren't as hungry or aren't with such a big group, Las Vegas March Madness viewers at Public House can pay $25 to get a bucket of wings with a choice of sauce and blue cheese dip. Oh, and as exciting as all those food and drink deals are, this is for a basketball tournament, right? Well don't worry about having a good place to actually watch March Madness at Las Vegas Public house, because with 27 HD TVs and a wall of TVs above the bar it's hard to find a better spot to view the college basketball tournament.
4. Treasure Island: Watch 2013 March Madness in Las Vegas at Treasure Island for drinks, food and viewing specials in Señor Frogs, or hit up the Treasure Island Race & Sports book for some March Madness betting in Vegas. Señor Frogs will offer Las Vegas deals for March Madness from March 19th through April 8th, 2013 on food and drinks during the college basketball tournament. The tiered seating makes for excellent viewing for anyone watching March Madness in Vegas at Señor Frogs, so seeing all of the NCAA Basketball Tournament on the HD TVs and projection screen is easy for all. March Madness party goers can also chow down on the "Loco Platter," which comes with wings, sliders, and onion rings for $25. Plus, wash all that food down with $25 buckets of Miller Light beer
5. Hoops On the Strip at Harrah's, Planet Hollywood, Caesars Palace and The Quad. Watch March Madness 2013 in Las Vegas with the Full Court packages from Caesar's Palace, Harrah's, The Quad and Planet Hollywood and get unlimited buffet, open bar for Coors Light and miller light beer, giveaways, and even see the Coors Light and Miller Light models. That way, whether the team of choice wins or loses, everyone still gets a good show and some booze to wash away the worries and money lost betting on the college basketball games. Check with each of these Las Vegas hotels, because prices range from $89 per person to $175 per person, and from $1999 for a group of 6 to $3399 for a group of 12, and each hotel has different group options.
This article was written by Ariel Abbott, Editor of CheapoVegas.com
About CheapoVegas.com:
CheapoVegas.com is the online authority for all things fun and exciting in Las Vegas... and cheap, too! Hotel promo codes, show packages and tour deals are just a few of the travel aides to be found on CheapoVegas.com.