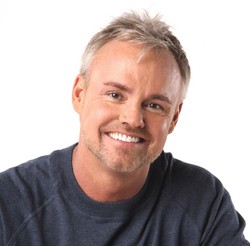 Marc has twice been named by Architectural Digest as one of "The Top 100 Designers in the World."
Winter Park, FL (PRWEB) October 22, 2010
Savvy home decorators, remodelers, and interior design fanatics have a new source for inspiration, The Marc Thee Blog - "Design Made Simple with roomsalive™". Here they can find easy-to-use interior design ideas on projects like designing your master bedroom for comfort and transforming a bath to a spa getaway.
The blog takes a mentor's approach to sharing interior design advice and showing readers how to get the look of high-end rooms without breaking the bank. The blog author, celebrity interior designer Marc Thee, is the host and creative director of roomsalive™, a new home furnishings and interior design website, and CEO of Marc-Michaels Interior Design, the No. 1 residential design firm in the United States. Marc-Michaels projects are regularly showcased in Architectural Digest, Southern Living, House Beautiful, Florida Design, and other national publications and have also been featured in MTV and HGTV shows.
With more than 20 years creating some of the world's most luxurious residences, Marc amassed a bank of interior design secrets that he will share in his conversation style blog. Marc has twice been named by Architectural Digest as one of "The Top 100 Designers in the World." Through his blog, readers will get to know his philosophy, share their own interior design ideas, as well as directly contact Marc Thee with their personal design questions. Additionally, once roomsalive.com goes live, readers will be able to link to products mentioned in each blog post and purchase them online through the "Get the Look" portion of the blog.
About roomsalive™
roomsalive™ is design made simple™. roomsalive™ takes the guesswork out of design and empowers consumers to make purchasing decisions. Starting with an incredible inspiration gallery, design how-to videos and resources, consumers build their design knowledge and then interact with a comprehensive product collection in the Virtual Design Studio. This 3-D interactive design experience showcases selected products in virtual rooms the consumer creates. Products can be purchases online and through local retailers. To find out more, please visit http://www.roomsalive.com .
# # #