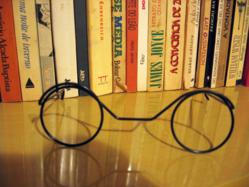 Kansas City, MO (PRWEB) December 10, 2012
On the fourth Tuesday of the month at 7pm book lovers from all over Bay Area descend on the Palo Alto branch of Books Inc, the oldest independent bookstore in the West to meet and discuss the latest fiction and non fiction releases at '4th Tuesday (Margie's) Book Club'. The home and recreation website HomeAndRecreation.org recently highlighted how this monthly event 'is the perfect way for book lovers to get together and pick the bones out of some of the best new book releases'.
According to the Home and Recreation article the monthly club is led by Margie Scott Tucker, the co-owner of Books Inc, and the laid back atmosphere at the gatherings is aided by new members being welcomed at every meeting. The article went on to state the November's club meeting featured a discussion about Jeffrey Eugenide's 2011 novel 'The Marriage Plot'.
Eugenide's 'Marriage Plot' was released in 2011 by Farrar, Straus and Giroux and is set in the early 1980s, and tells the story of a love triangle about three Ivy League college kids and their intellectual yearnings as they embark on the 'real world'. The novel is Eugenide's first new novel since his Pullitzer Prize winning 2002 novel 'Middlesex'.
For people interested in recreational activities HomeAndRecreation.org is a blog forum that offers a platform for like minded people to share and discuss ideas, tips, news, and reviews on the important things that can help turn a house into a home. The site is the ideal destination for people who want to discover how small things can make big differences. Whether it's self help, remodeling, interior design, art, gardening, outdoor recreation or indoor fun you'll find it all plus even more by visiting http://homeandrecreation.org