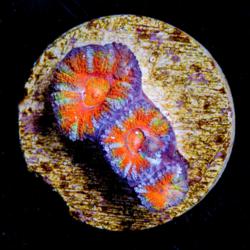 Discussing nerdy topics like marine biology and new technologies that can help us take better care of our fish tanks may not sound like an exhilarating Friday night, but the energy and excitement we all feel when we're together is undeniable.
Garden Grove, California (PRWEB) March 29, 2013
MarineDepot.com, the world's largest aquarium supply store, hosted the Southern California Marine Aquarium Society's (SCMAS) March meeting recently at their company headquarters. More than 125 Southern California aquarium hobbyists attended the event to test drive the latest aquarium technology, buy corals and listen to presentations from top aquarium supply manufacturers.
SCMAS is a 501(c) non-profit marine aquarium club based in Orange County, CA. The club meets monthly so members can share aquarium keeping knowledge. Meetings often include special guest speakers, fundraising raffles and planning for events like Reef-A-Palooza, the world's largest aquarium show. Meetings are usually conducted the third Friday of each month at a Santa Ana IHOP location.
"It's great to be back at MarineDepot.com," SCMAS President Gregory Carroll said. "The November meeting they hosted last year drew a big audience. This month's event had an even larger turnout. We signed up a bunch of new members."
SCMAS meetings are open to everyone, so MarineDepot.com invited their customers to the meeting using social media to boost attendance and connect hobbyists with other locals who share their passion for saltwater aquariums.
"Last year was the first time we hosted a club meeting at our new building, so we weren't sure how many people would show up," said Ben Ros, Direction of Operations for MarineDepot.com. "Quite a lot, it turns out. Some drove over an hour to hang out, eat and learn more about the hobby. We knew then we would host another meeting. They're a lot of fun!"
Aquarium supply manufacturers including Red Sea, Ecoxotic, CAD Lights and JBJ participated in MarineDepot.com's second "Demo Day" event. Brand representatives gave presentations, demoed products and donated merchandise for the raffle.
Eddie Liu of CAD Lights kicked off the evening's festivities with a Q&A session about protein skimmers, a type of mechanical filter used to remove organic material from aquarium water before it can break down and reduce water quality, cause algae growth or animal health problems. He also shared the merits of the conical shape some CAD Lights skimmers have which are liquid mold casted to help performance and efficiency.
Red Sea's resident Marine Biologist, Aviad Ben-Zekry, also the company's West Coast Sales Manager & Product Specialist, delivered an in-depth presentation about Red Sea's Reef Care Program. After years of extensive research, Red Sea has developed a step-by-step program which they believe provides a deeper understanding of reefs and an unprecedented level of control over issues such as unwanted algae, coral growth and coloration. Guests listened intently as Ben-Zekry explained how to achieve optimal coral coloration by providing essential and trace elements that help corals display their natural pigments.
Ike Eigenbrode of aquarium and LED light manufacturer Ecoxotic dazzled attendees with his 30-minute photo presentation. He showed off stunning saltwater aquariums and lush freshwater planted tanks illuminated by LED aquarium lights. The purpose of all Eigenbrode's eye candy was to demonstrate the coral and plant growth achievable under LED lights, which only recently emerged as the light technology of choice for their efficiency, longevity and controllability.
MarineDepot.com's technical support team was on hand to show guests the latest aquarium lighting innovations, such as Aqua Illumination's controllable Vega Color LED and a cool waterproof light from Tunze that was submerged underwater for the duration of the meeting. Also on display were new DC-controllable protein skimmers from Reef Octopus, mini media reactors from Innovative Marine and small, semi-transparent biological filter balls called Pure Marine that help tank owners keep their aquariums crystal clear.
Following the presentations, Carroll and Ros assumed the roles of auctioneers to offer colorful corals from MarineDepotLive.com for bid. A rapid-fire exchange ensued between the auctioneers and guests. Attendees openly expressed their opinions about the quality and rarity of the coral fragments, or "frags" as they're called in the hobby, which drove the bidding of individual pieces up to $80. Five corals were sold and the $220 proceeds were donated back to the club.
"The strength of community in the aquarium hobby never ceases to amaze me," said Ros. "Our customers, vendors and staff all share a passion and appreciation for aquatic life. Getting together to discuss nerdy topics like marine biology and new technologies that can help us take better care of our fish tanks may not sound like an exhilarating Friday night, but the energy and excitement we all feel when we're together is undeniable."
If you are interested in joining SCMAS, visit SCMAS.org. If you are interested in joining an aquarium club but do not reside in Southern California, check out MarineDepot.com's aquarium club directory to find your local chapter.
About MarineDepot.com
MarineDepot.com is the world's #1 supplier of marine and reef aquarium supplies. The company was founded in 1997 by self-professed "fish geek" Ken Wong after he became frustrated by the lack of selection and support provided by many local fish stores. Today, MarineDepot.com offers over 7,000 popular and hard-to-find products with free technical support provided by a staff of aquarium experts known as the Reef Squad. MarineDepot.com employs 45 full- and part-time employees in Garden Grove, CA. The company was included in the Inc. 500|5000 List of Fastest Growing Businesses in 2011 and is a 3-time Top 500 Internet Retailer and BizRate Circle of Excellence winner.