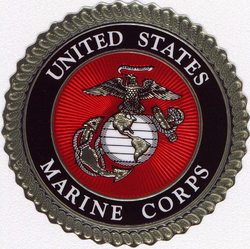 Conyers, GA (PRWEB) October 27, 2010
It was announced today by Atlanta Cutlery that they will be producing a complete line of collectibles for US Marines and discerning military enthusiasts. Atlanta Cutlery will assume the design and production of high-end, functional collectibles and genuine issue sabers, worn by this distinguished American fighting force, including Officers and NCO equipment.
Atlanta Cutlery's line will debut in the winter and continues the remarkable popularity of high-end collectibles for military devotees, outdoor enthusiasts and The Few, The Proud, The Marines. The line will feature replica swords, knives, miniature swords / letter openers, displays and sword hilt themed umbrellas.
Atlanta Cutlery will develop, manufacture and distribute these collectibles directly to the military and through its retail and wholesale channels. They expect the first items to be available late 2010.
The Few, The Proud Collection can be seen in person at the Atlanta Cutlery showroom in Conyers, GA or online at http://www.atlantacutlery.com.
About Atlanta Cutlery Corp.
ACC ignited the revolution in the 1970s to acquire edged collectibles from around the globe and reinvented the collector category in the 1980s with the Museum Replicas division. Today, ACC continues to lead the industry in innovation, military replicas and licensed collectibles with its award-winning Windlass Studios designs, military contracts, and professional service.
CONTACT:
Nisha Windlass, Media Relations x56
Robin Chaudhuri, Wholesale & Marketing x17
© 2010 U.S. Marines Corps
# # #