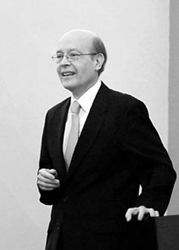 I feel it is especially apt and fitting to re-release this recording now on MP3s.
Littleton, NH (PRWEB) February 25, 2014
The pianist Marjan Kiepura has released MP3s from his internationally acclaimed CD featuring the piano works of Frederic Chopin entitled Images of a Homeland. These MP3s can now be heard on iTunes.com, Amazon.com, CDBaby.com, Spotify.com or at http://www.patriamusic.com.
Marjan Kiepura has made a particular specialty of Chopin's sublime Mazurkas offering 14 selections of some of the most popular of these exquisite essays, from early to late. Mr. Kiepura believes that the Mazurkas provide the key to Chopin's personality and in particular his idiomatic Polish traits strongly influenced by Chopin's devotion to his native Poland.
The CD, previously released, also contains popular selections such as the Raindrop Prelude, Military Polonaise, E-Flat Nocturne Op. 9, No. 2 and 3 waltzes including the famous L'Adieu Op 69, No 1.
Marjan Kiepura's CD has received numerous superb reviews including Amazon, American Record Guide, BBC Music Magazine, Pianist Magazine and music journals in the USA, England, Holland, Austria and Poland. The CD has been aired across many National Public Radio stations throughout the United States and was featured on London's BBC Radio 3.
"In making this recording," Mr. Kiepura said, "I had a special purpose to observe Chopin as a person deeply affected by influences, chiefly what one might call the essence of his heritage - the Polish earth - which never left him and which informed so much of his music. In my playing, I always try to convey the particular Polish characteristics of his music which I feel intuitively - namely, the rhythms, inflections and emphases. I feel it is especially apt and fitting to re-release this recording now on MP3."