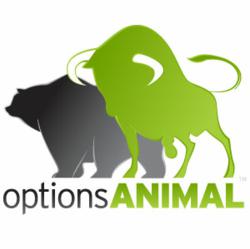 Lehi, UT (PRWEB) September 26, 2011
Whether it's Europe, jobs or natural disasters; the bad news just keeps coming. It's time to come together again as traders and take a step back, and look at where the opportunities are in today's stock market. Join Guy Adami, CNBC contributor, along with Greg Jensen, founder of OptionsANIMAL, as they break down the markets, "Live". Guy and Greg will take a look at economic developments from around the globe and how they affect current market conditions.
This is a great opportunity to partake in the thought process of both an equity trader and option trader as they analyze fundamentals, dissect charts and then design strategies in real-time. This session aims to give you a "bird's eye view" of what the professional trader is seeing in the market and how they may react to any opportunities or trends that are emerging. With so much uncertainty in the market due to the changes coming down the pipeline from Capitol Hill, this session will surely be one that should not be missed.
This webinar will focus on the following:

Market turmoil of the past view months
The best approach to the market in the 4th quarter
Which stocks to trade in the current market conditions
How news events like Greece affect the market
Volatility created by uncertainty in the market
And the best part of the whole deal...it's completely free!
Event Details:

Date: September 27th, 2011
Time: 11:00 am, CST
Cost: Free
Register Online by clicking here.
About the Presenters:
Guy Adami is an analyst and contributor of optionMONSTER® content, including Covered Call Investor. Guy began his career at the famed investment bank Drexel Burnham Lambert trading energy and metals, before joining Goldman Sachs in 1996 to help lead up their US equities basic materials group. It was there that he worked for legendary names including Gary Cohn and current CEO Lloyd Blankfein. Mr. Adami is an original cast member of CNBC's trading show Fast Money.
Founder and CEO of OptionsANIMAL, Greg Jensen, is an options investor, speaker, and author. His options trading book, "Spread Trading - An Introduction to Trading Options in Nine Simple Steps," like his cutting edge and innovative education, focuses on giving investors the tools and knowledge to put the odds of success in their favor. Greg has trained thousands of people from all corners of the world to be successful in any market condition.
###