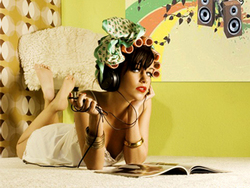 Miami Beach, FL (Vocus) October 28, 2010
Karma Snack is a search marketing agency, which assists clients in obtaining exclusive leads for their business. Karma Snack is not introducing a more robust marketing campaign, which now increases the overall lead quality by verifying each lead through their new QC call center.
They provide customized marketing services, allowing for lead generation to take place on a massive scale. The sales lead generation campaigns are managed through the use of various advanced internet marketing techniques. These tools allow Karma Snack to move a website to the top of the search engine rankings for specific keyword searches. This guarantees that a large proportion of the traffic will already be looking to buy the products or services offered by the company. Exclusive leads of this type is extraordinary.
The techniques used to generate these leads include advanced search engine optimization and pay per click advertising. Search engine optimization is the process of optimizing a site for specific keywords. A great deal of research is involved in determining which keywords searched provide the type of traffic that is interested in buying specific products or services. The process of targeting these keywords in such a way that moves a site toward the top of the search results is very complicated, and requires an understanding of how search engines operate.
Pay per click, on the other hand, is a method of bidding for internet ad real estate. Through pay per click, a charge is only incurred when a customer clicks on an ad. This means that costs can be reduced by using targeted marketing in a way that was not possible with previous technologies.
By combining the efforts of search engine optimization and pay per click advertising, As an internet marketing company, Karma Snack can provide a website with a great deal of traffic that is already interested in the types of products offered by their clients. This traffic consists of warm and hot leads only, and can be harnessed accordingly.
Once visitors are driven to the site, the traffic goes through a process referred to as A/B split testing. This is an advanced research technique that allows for minor changes in the website to be made for one group of people, with a control group simultaneously being exposed to a standard version of the site. This means that some visitors will see a different site than others, allowing for intensive research to be conducted on the most effective methods for obtaining high quality leads. These marketing services are designed to drastically improve the amount and quality of traffic directed to a business's website. "The new lead generation program is designed to generated a tremendous amount of leads for clients; Problems we started see in early testing included sales teams being overwhelmed with the volume early on. We've corrected the flow accordingly so clients are able to gradually grow into the program." said Adelard Gasana, Karma Snack's Brand Director.
A lead management system is also included as part of the new lead generation service. This gives businesses the opportunity to manage leads, to retrieve advanced reports on the performance of the staff, and to receive updates on the status of various leads. For those who own a wide network of different websites, all of which are used to capture leads, a customized lead management system can be set up to control everything from one system.
Furthermore, leads from different locations can be targeted differently. If a business is targeting more than one interest, Karma Snack is capable of targeting different sites or different portions of the same site to get the proper audience in front of the proper material. Every marketing campaign can be managed separately, making it possible to target different groups so that marketing efforts can be utilized more efficiently.
The staff of Karma Snack has a combined experience in lead generation of over 15 years. They have effectively assisted many major financial institutions, banks, and firms in generating more leads for their clients. To learn more about Karma Snack's exclusive lead generation service visit their website today.
# # #