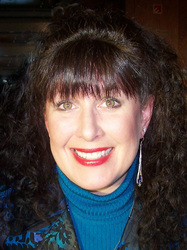 Ethically Marketing Your Law Practice: The Rules Related to Marketing in Connecticut
Minneapolis, MN (PRWEB) February 25, 2009
Some of the largest legal associations in the United States have teamed up with MarketYourLawPractice.com and its founder, Terrie Wheeler, MBC, to provide members access to this innovative online tool for lawyers which replicates Wheeler's individual marketing coaching process. MarketYourLawPractice.com is an affinity partner with the New York State Bar Association, the State Bar Association of California, the Florida Association of Women Lawyers, the Massachusetts Bar Association, the Vermont Bar Association, and is now finalizing its relationship with the New Jersey State Bar Association. Members of these bar associations have the opportunity to subscribe to MarketYourLawPractice.com for $750, which is nearly 50% off the retail subscription of $1,450. At just $62.50 per month, no one can hire a marketing coach or consultant for this amount.
MarketYourLawPractice.com is an outgrowth and electronic replication of Wheeler's Your Personal Marketing Coach program, which she offers through her coaching and consulting firm, Professional Services Marketing, Inc Wheeler has been helping lawyers attract new clients for over 24 years. Hundreds of individual professionals have benefited from her one-on-one coaching program that focuses on the art of relationship building to maximize a professional's financial contribution to a firm and to ensure long-term success and satisfaction. Wheeler created and launched MarketYourLawPractice.com, around ethical marketing best practices for lawyers. The web-based, highly secure tool provides marketing assessments, planning tools, and implementation resources, tip sheets and a comprehensive process designed to let lawyers use the site independently. MarketYourLawPractice.com also includes Your Virtual Marketing Coach, a feature that allows the user to interact electronically with legal marketing experts to have their questions answered.
"MarketYourLawPractice.com is the first tool of its kind in the nation to offer such a comprehensive online legal marketing system--a proven process--backed by hundreds of assessments, planning tools, tip sheets, and checklists to help lawyers ethically develop new business," said Wheeler. "In addition, the site includes many interactive features like a contact management program, an activities tracker (both with 'remind me' features), as well as an option to interact directly with ones Virtual Marketing Coach," she added.
In addition to MarketYourLawPractice.com and PSM, Wheeler regularly provides marketing insights through her blog, Esq Coach Blog, written for small law firms and solo practitioners. She is a frequent author and speaker on topics related to marketing best practices for lawyers. Recent media coverage includes "Marketing Your Law Practice: Effective Strategies for Growth" for the American Bar Association's Business Law Today, "Ethically Marketing Your Law Practice: The Rules Related to Marketing in Connecticut" for Connecticut Lawyer, and "Low Cost, High Impact Strategies--Even If You Only Have Five Minutes" for the American Bar Association's Law Practice Today. She holds a master's degree in business (MBC) from the University of St. Thomas, St. Paul, Minnesota. For more information visit MarketYourLawPractic.com.
# # #