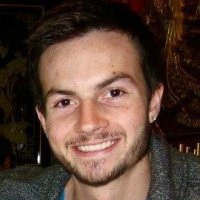 Even though Tyler might be fresh out of college, his experience and personal character have matured him beyond his years.
Minneapolis, MN (PRWEB) March 04, 2013
MDWebPro is continuing to grow! The MDWebPro team is excited to announce the start of Tyler Weber as its new Public Relations Director.
Tyler is a 2012 graduate of Bethel University with a BA Degree in Organizational Communication. Along with a degree in business with a communications twist, Tyler has a background in public relations, marketing, and social media. A majority of Tyler's experience comes from his time spent at a non-profit organization called PULSE (pulsemovement.com). At PULSE Tyler had also been involved in event management, volunteer recruiting, training, fund raising, and high profile client management for musical artists Lecrae and Leeland.
His experience does not stop there. After his time at PULSE he started working as the Director of Social Media and Marketing for a local non-profit organization called I-ImpactNow where he is still working to develop aspects of marketing for this cooperative movement.
Now that Tyler has become the Public Relations Director with MDWebPro he is looking forward to utilizing and refining his skill in professional communication and public relations to support the goals of President, Marc Ohman, as well as bring a new viewpoint and experience level to an already dynamic team.
Digital Solutions, Inc. out of Minneapolis hosts the MDWebpro Blog and suite of applications helping doctors across the United States and abroad to better utilize and measure inbound marketing. To learn more about MDWebPro or Digital Solutions, Inc. visit MDWebPro.com or call 800-941-0378.