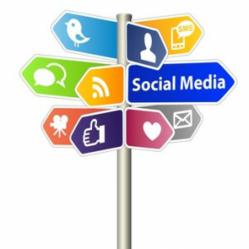 Welcome back to another edition of Healthcare Social Media Week in Review.
Minneapolis, MN (PRWEB) March 05, 2013
HCSM hand selected five magnificent ideas that have been swirling around the HCSM community. The five links recommended as a must view by HCSM are:
1. Mashable, which covers all things in the mainstream social media world has an article on "This is Why Your Doctor Can't Tweet You"
2. Dr. Madanick's has a link that will help a practice get the ball rolling on Twitter: "How Twitter Has Helped Me Become a Better Doctor"
3. This week's Kathi Browne's Google+ Hangouts on policies for healthy social participation titled "Policies for Healthy Social Participation"
4. John Luginbill's from THE HEAVYWEIGHTS wrote an interesting piece on "Why Doctors Shouldn't Be Afraid of Yelp Reviews"
5. MEDCITY's article on how the "Healthcare Community is and could use the Social Platform Pinterest"
Digital Solutions, Inc. out of Minneapolis hosts the MDWebpro Blog and suite of applications helping doctors across the United States and abroad to better utilize and measure inbound marketing. To learn more about MDWebPro or Digital Solutions, Inc. visit MDWebPro.com or call 800-941-0378.