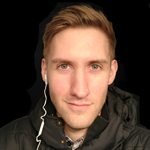 We live in a world where free trials and demos are booming.
Minneapolis, MN (PRWEB) March 07, 2013
Brendon's "Healthcare Marketing: The Monty Python Way" explains how free trials and demos takes out the fear of people being ripped off. Companies more and more are adopting this advance sales approach.
Brendon shares "The Monty Python" story. Monty Python was losing sales to internet pirates uploading their videos to YouTube. Monty Python took back control of their video library by uploading HD quality videos into YouTube. The pirated versions paled against Monty Python's video quality. Readers of this article will wonder what's in it for Monty Python. Brendon does a great job in this article explaining how Monty Python not only increased their following, but also increased sales.
Brendon goes on to explain how many people remain suspicious when presented with a free offer, believing nothing in life is free and that there's always a catch to empty my wallet. Brendon again explains that of course people must trust the source and insure the company is reputable, but when that exists, free trials and demos can be a win-win for both customers and providers.
Digital Solutions, Inc. out of Minneapolis hosts the MDWebpro Blog and suite of applications helping doctors across the United States and abroad to better utilize and measure inbound marketing. To learn more about MDWebPro or Digital Solutions, Inc. visit MDWebPro.com or call 800-941-0378