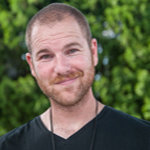 We setup a nice Twitter ToolBox for you and let's get started.
Minneapolis, MN (PRWEB) March 08, 2013
Stuart's "The Twitter ToolBox" begins with introducing viewers first to Twitter and then goes beyond Twitter to educate viewers on the free internet tools that will enhance their Twitter experience. Stuart goes on to explain the benefits of each tool and how to maximize those benefits.
The "Twitter ToolBox" of course contains "Twitter" as the main tool and then adds "Buffer", CommunIT, TweetChat, Topsy and HootSuite.
Stuart explains how Twitter has opened up a two-way street, so that physicians connect with patients, physicians connect with other physicians and healthcare marketers can discuss what tools could be used to better serve the community.
The Buffer App is a scheduling tool so that multiple topics and links can be scheduled and spread out over time, versus flooding and overriding another person's Twitter stream.
CommunIT, which is another community engagement tool, helps people sift through and nurture their community as they build it.
TweetChat helps to streamline a person's chat experience, allowing the person to pause a chat, catch up and keeps the chat manageable when the chat has a large number of participants all attempting to contribute to the chat at once.
Stuart then goes on to explain Topsy, another social media search engine and closes with an introduction to HootSuite which is a great organizational tool to manage multiple lists. At the end of the video Stuart explains why all six tools make for a great "Twitter ToolBox".
Digital Solutions, Inc. out of Minneapolis hosts the MDWebpro Blog and suite of applications helping doctors across the United States and abroad to better utilize and measure inbound marketing. To learn more about MDWebPro or Digital Solutions, Inc. visit MDWebPro.com or call 800-941-0378.