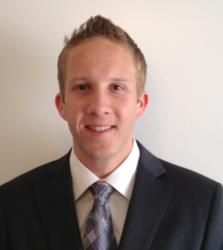 The company is growing at a rapid pace and I am looking forward to expanding our services while continuing to provide the excellent customer service that our clients have come to expect - Jason Carleton
San Diego, CA (PRWEB) March 25, 2013
David Carleton, a leading Internet Marketing Consultant is pleased to announce that Jason Carleton has been hired as Internet Marketing Account Manager. The company works exclusively with small business marketing owners to generate leads and increase sales using unique strategies in lead generation and conversion, Internet marketing and social media.
"Our business has continued to grow despite the lagging economy," said David Carleton, the company's president. "This growth although not unexpected is quite satisfying because we now get to hire even more great people to satisfy the needs of our ever-growing customer base."
According to Dave, "selecting additional sales and marketing associates is an important decision and we wanted to be sure that the person we selected fit into our "customer comes first" culture . Jason Carleton's knowledge of Internet marketing as well as his great work ethic made him the perfect choice."
Jason is a San Diego resident and graduated from the University of California San Marcos in December 2012 where he earned a Bachelor of Science in Business Administration with a concentration in marketing.
"I've been working part time for the company for the last year while I finished school," said Jason. "It's nice to be able to devote my full attention to my ever expanding responsibilities. The company is growing at a rapid pace and I am looking forward to expanding our services while continuing to provide the excellent customer service that our clients have come to expect."
About Local Business Marketing Success
David Carleton is a San Diego Local Business Marketing Success Consultant who specializes in showing small business owners how to spend less and get more from their marketing and advertising using low cost strategies in local business marketing, lead generation and conversion, Internet marketing and social media.
Dave has been a keynote speaker for many industry, Chamber and trade groups across the United States and has written several books including The Ultimate Lead Generation System and The Essential Referral Marketing System. In addition, he has appeared on San Diego television several times including KUSI and CW6 providing unique strategies to small business owners on Social Media, Internet Marketing and Lead Generation. To learn how Dave can help your company grow, pick up a copy of the free report "7 Steps to Internet Marketing Success" Go to: http://LocalBusinessMarketingSuccess.com or call 858-442-3131 for a free consultation