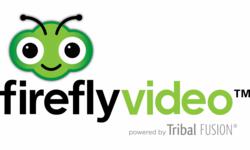 Metrics like viewing time and completion rates are important, but at the end of the day advertisers want to know if they're driving Brand Lift against traditional brand funnel metrics. - Kelle Martin, Executive Director of Audience Insights, Tribal Fusion
San Francisco, CA (PRWEB) October 26, 2011
Vizu Corporation (http://www.brand lift.com), an online ad technology company whose solutions allow advertisers and publishers to measure and optimize Brand Lift in real-time, today announced that it has completed an integration with Firefly Video, which is powered by Tribal Fusion's E9 Audience Engagement Platform . The integration represents the next step in Vizu's "Value in Video" initiative, an effort to provide the industry with the ability to measure and optimize Brand Lift generated by video advertising in real-time, wherever and however the video is delivered. In so doing, Vizu will help address one of the key challenges facing the growth of the medium – a fragmented landscape of video serving technologies.
"Vizu's real-time capabilities are a core part of our Insights Focus suite of analytics," says Kelle Martin, Executive Director of Audience Insights at Tribal Fusion. "Metrics like viewing time and completion rates are important, but at the end of the day advertisers want to know if they're driving Brand Lift against traditional brand funnel metrics, from building awareness to creating intent and preference. This integration with Vizu makes it incredibly easy for our customers to do that."
"Many of the advertisers we work with leverage Firefly Video to engage with and influence their target audiences," says Dan Beltramo, CEO of Vizu. "This integration allows our customers to measure and optimize Brand Lift generated from these units in real time, maximizing the return on their video investment."
Advertisers are already taking advantage of the integration, and benefiting from the unique capabilities Firefly Video and Vizu are now bringing to market. In one case involving a campaign run by the world's largest children's entertainment network, Firefly Video was proven to drive significant tune-in intent for a new feature length television movie. Specifically, Firefly Video leveraged their integration with Vizu's Ad Catalyst solution to show:

251.1% lift in consumers' intent to tune into the feature-length television movie amongst those who were exposed to the campaign
This campaign performed in the top 10% of all entertainment campaigns measured by Vizu
Brand Lift was generated after just two exposures, indicating the branding effectiveness of Firefly Video's video units
Vizu's Ad Catalyst solution, part of the company's brand advertising effectiveness platform, is used by leading brands, agencies, ad networks, and publishers to measure and optimize the effectiveness of online brand advertising efforts in real time. Ad Catalyst measures the Brand Lift generated by online advertising campaigns, replacing click-through rates with a much more appropriate metric for brand advertisers. As Brand Lift data is available in real time, it also enables in-market optimization of campaigns. Leveraging an intuitive dashboard, the contribution of different creative, messages, targeting, and frequency to overall campaign performance can quickly be evaluated and adjustments made that ensure both Brand Lift and return on advertising spend are maximized.
"Video advertising is inherently a brand-building medium, and requires brand-relevant metrics," says Harris Bernstein, Regional VP of Sales at Tribal Fusion. "Vizu's real-time Brand Lift metrics helps us provide the proof that our video units deliver superior value to advertisers. The integration will make it easier for us to provide this proof to all of our customers. We are very excited to be working with Vizu."
The Firefly Video-Vizu case study can be downloaded in its entirety by following this link.
To learn more about the "Value in Video" initiative, read the press release by following this link.
Firefly Video (http://www.fireflyvideo.com/) is an online video advertising company that provides brand advertisers the ability to effectively complement their TV and pre-roll buys, easily, efficiently and with full brand safety. Leveraging Tribal Fusion's E9 Audience Engagement Platform, Firefly Video combines mass reach and world-class targeting to connect advertisers with their most desirable prospects and drive brand lift across a worldwide audience of 453 million unique users. Firefly Video enables brand advertisers to connect with consumers who are most interested in their brand and engage with them by combining the impact of video with interactivity. Firefly Video combines the best of TV advertising: emotionally engaging full-motion ads, with the best of display advertising: interactive engagement, fine-grained targeting, user feedback, social sharing and intelligent insights.
Vizu Corporation (http://www.brandlift.com) brings the same metrics used to measure and optimize brand advertising effectiveness in the offline world to the online medium. By providing the first real-time, enterprise technology platform that allows brand advertisers and their partners in the digital media ecosystem – publishers, ad networks, exchanges, and demand side platforms – to collaborate around measuring and optimizing Brand Lift metrics, Vizu enables its customers to move their target audience through the purchase funnel, from building awareness to creating intent and preference. Vizu's brand advertising effectiveness platform is used by over 60% of Advertising Age's Top 100 Brand Advertisers and Comscore's Top 50 Media properties to support all key aspects of the advertising lifecycle, including media buying, audience profiling, and Brand Lift optimization.
###