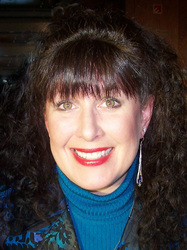 MarketYourLawPractice.com is essentially like working one-on-one with a marketing coach but it's done virtually and is more cost-effective.
Minneapolis, MN (PRWEB) March 11, 2009
The 76,000-member New York State Bar Association has partnered with MarketYourLawPractice.com and its founder, Terrie Wheeler, MBC, to provide members access to an innovative new marketing tool. The first tool of its kind, MarketYourLawPractice.com is a highly secure, comprehensive Web-based legal marketing system built on a proven process and backed by hundreds of assessments, planning tools, tip sheets, and checklists to help lawyers ethically develop new business. The site includes many interactive features like a contact management program, an activities tracker, as well as an option to interact directly with a Virtual Marketing Coach, a feature that allows the user to interact electronically with legal marketing experts to have their questions answered.
"Lawyers today are under incredible pressure to build their practices and that means marketing their practices," says Wheeler, a veteran legal marketing consultant, coach, and the founder of MarketYourLawPractice.com. "MarketYourLawPractice.com is essentially like working one-on-one with a marketing coach but it's done virtually and is more cost-effective."
The concept behind MarketYourLawPractice.com is based on Wheeler's proven Your Personal Marketing Coach SM program. To help clients in her marketing coaching practice stay focused, Wheeler developed the Four Pillars of Marketing SM: 1) to retain and grow relationships with existing clients, 2) attract new clients and develop new business, 3) increase name recognition and awareness, and 4) to create targeted and effective communications. Subscribers access the MarketYourLawPractice.com site through four portals organized around these four pillars.
Marketing coaches can be expensive. Good ones--with specialized legal marketing experience--cost between $10,000 and $12,000 per lawyer, per year. An annual individual subscription to MarketYourLawPractice.com is $1,450. The first 150 New York State Bar Association members will pay a deeply discounted price of $750--a savings of $700, at less than $65 per month.
MarketYourLawPractice.com is an outgrowth of Wheeler's coaching and consulting firm, Professional Services Marketing, Inc. (PSM). She has been helping lawyers attract new clients for over 24 years. Hundreds of individual professionals have benefited from her one-on-one coaching program that focuses on the art of relationship building to maximize a professional's financial contribution to a firm and to ensure long-term success and satisfaction.
The New York State Bar Association has 76,000 members and is the largest voluntary state bar association in the nation. Founded in 1876, the Association's programs and activities have continuously served the public and improved the justice system for more than 130 years. In addition to the New York State Bar Association, the State Bar of California, the Florida Association of Women Lawyers, the Massachusetts Bar Association, the Vermont Bar Association, and the New Jersey State Bar Association have partnered with MarketYourLawPractice.com.
In addition to MarketYourLawPractice.com and PSM, Wheeler regularly provides marketing insights through her blog, Esq Coach Blog, written for small law firms and solo practitioners. She is a frequent author and speaker on topics related to marketing best practices for lawyers. Recent media coverage includes "Marketing Your Law Practice: Effective Strategies for Growth" for the American Bar Association's Business Law Today, "Ethically Marketing Your Law Practice: The Rules Related to Marketing in Connecticut" for Connecticut Lawyer, and "Low Cost, High Impact Strategies--Even If You Only Have Five Minutes" for the American Bar Association's Law Practice Today. She holds a master's degree in business (MBC) from the University of St. Thomas, St. Paul, Minnesota. For more information visit MarketYourLawPractice.com.
###