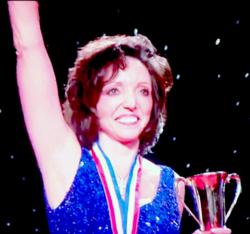 Our job is to help our clients navigate the real estate market, no matter how tumultuous it gets.
RALEIGH, North Carolina, (PRWEB) March 25, 2013
The Marti Hampton Team of real estate professionals hit the jackpot in Las Vegas, February 27, winning top prizes for residential sales in the U.S. and worldwide. The announcement was made at the "Best of RE/MAX" Awards Night at the MGM Grand Casino in Las Vegas.
Marti Hampton, leader of The Marti Hampton Team and owner of RE/MAX One Realty in Raleigh, earned the number one team leader ranking among 90,000 RE/MAX agents throughout the U.S. for residential sales. She is the only North Carolina team leader to be named in the top 10 leaders list. Hampton also claimed the number three ranking for team leaders, worldwide residential and commercial sales. The honors solidify Hampton's top RE/MAX agent spot for the State of North Carolina.
Hampton's knack for guiding home sellers and buyers in the Raleigh community is well known. The two latest awards are particularly prestigious because they were achieved during one of the toughest real estate market periods in decades, both in the U.S. and globally. Even at its bleakest, Hampton managed to evaluate market difficulties expertly and maintain top performance when other realtors were struggling.
"When things were at their worst, my team and I just kept pushing forward," Hampton says. "We had to. Our job is to help our clients navigate the real estate market no matter how tumultuous it gets."
"We have always understood that no matter what the market is doing, we take pride in providing clients with our best service, advice and guidance."
Hampton takes her role as owner of the Raleigh-based real estate headquarters of Team Marti seriously, hiring only top real estate professionals who share her philosophy of absolute advocacy when it comes to client experience, both during and after the sale.
"RE/MAX One Realty is the single most productive real estate office in our marketplace," Hampton says. "The reason is the quality agents we've been able to attract and maintain.
"To me, it's all about focusing on ways to improve client services. The only path to success is one in which we deliver like true professionals.
"I make sure our clients know they are important, that we understand that this can be a stressful process for them. It's our job to guide them, reassure them, and most importantly, to do everything we can to protect their homes' equity. We excel in finding great homes that are also a top investment for our home buyers. I think that's why we have been in the top one percent nationwide since 1987."
Hampton also attributes her success to the support of her family – husband Marvin Cardon and their combined brood of nine adult children and grandchildren give her an added edge when it comes to understanding and guiding families navigating the real estate market. Two of her top team members are daughter, office manager, Kim Harrison, and her son, Broker-in-Charge, Paul Cardon.
"Both Paul and Kim make a huge difference in our organization. I could never replace them," Hampton says.
Hampton's latest RE/MAX awards come at a time when the company is at the top of its game. RE/MAX was recently awarded the number one ranking for real estate companies in Entrepreneur Magazine's annual Franchise 500 list; 2012 marks the 10th time the company has earned a number one ranking in recent years.
"I'm honored to have received these awards," Hampton says. "But the real excitement for me is in knowing that my team and I are doing our jobs right, helping our clients from start to finish, and even after they have closed the sale. My career is rewarding in so many ways."
To find out more about the 2013 Best of RE/MAX Awards ceremony, and more about The Marti Hampton Team at RE/MAX One in Raleigh, visit the The Marti Hampton Team website, check out her blog, Email Marti(at)MartiHampton(dot)com or call 919-781-9883.
About Marti Hampton:
For more than 25 years, Marti Hampton has been the go-to real estate professional in Raleigh. Hampton's RE /MAX One Realty agency serves Raleigh and the surrounding Triangle area. She and her team have earned the trust of new and return clients thanks to their personal service, extensive real estate listings, and devotion to making the home buying and selling experience a positive one.
The Marti Hampton Team has consistently received top rankings among real estate professionals chronicled by the Wall Street Journal, Triangle Business Journal, RE/MAX and other organizations. Since 1987, she has maintained her ranking in the top one percent of brokers nationwide. Hampton has been featured in Forbes Magazine, Realtor Magazine, National Relocation and Real Estate Magazine and others.