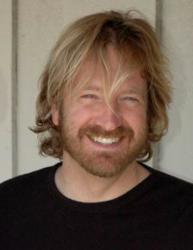 La Jolla, California (PRWEB) January 30, 2013
Frank Kern is known as a brilliant internet marketer that knows how to grab attention. In a recent seminar Frank is shown getting the attention of the audience right from the start by talking about how money is everywhere and gives a couple thousand dollars to the first person who asked for it.
In this particular seminar Frank Kern is shown teaching parts of his popular Mass Control strategy and goes around the room giving away $100 to people giving correct answers to questions. The video has grown in popularity reaching over 1,700 views and over 100 "Likes" from other users on Youtube over the last few months.
Frank has taught thousands of internet marketers around the world how to startup, expand, and succeed in the internet marketing business with his most popular courses Mass Control and List Control.
About Frank Kern: Frank currently resides in La Jolla, California consulting internet entrepreneurs as well as teaching offline businesses to bring their business online with his very successful promotional strategies online. Follow Frank Kern on Twitter for his most recent updates and news.