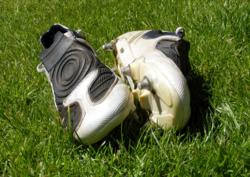 Adolescents between the ages of 15 and 19-years-old are some of the most likely to sustain a traumatic brain injury, and these are the age groups for which this law is designed to protect
Boston, Massachusetts (PRWEB) November 05, 2012
According to Boston.com*, nearly 3,000 Massachusetts students suffered some form of head injury or concussion while participating in sports within the last school year. The widespread injury reports follow a relatively new state law passed in 2010 designed to help protect students participating in extracurricular athletic activities.
While nearly thirty schools reported head injuries for less than ten students, other schools reported substantially more. Although some of these inconsistencies can be attributed to schools with a limited number of sport programs, a number of schools with large sports programs reported numbers that are inconsistent with the majority.
Nearly, 530 schools missed the reporting deadline altogether and received no penalty for doing so.
According to the Globe, Dr. Michael O'Brien, associate director for the Sports Concussion Clinic at Boston Children's Hospital, said that the huge range in concussion reporting tells him that students' concussions are being unreported.
Newton North High School provides its students with significant athletic opportunities but only reported 11 head injuries throughout the year across all sports. Tom Giusti, athletic director at Newton North, attributes its low numbers to proactive attention and education.
"Maybe our numbers are low and next year they could be extremely high. We take this very seriously, and we've provided all the education, in terms of knowing concussion signs and symptoms. We've been proactive about keeping kids out and having kids follow through with doctors," said Mr. Giusti.
According to the Center for Disease Control* (CDC), traumatic brain injuries (TBI) are a contributing factor to more than 30% of all injury-related deaths in the U.S., and nearly 1.7 million people suffer from TBI on a yearly basis.
Tom Kiley Sr., senior partner at Kiley Law Group, LLC, has assisted several TBI victims over the past 3 decades. "The truly devastating short-term and permanent effects of traumatic brain injuries have just begun to receive the attention that they deserve. Adolescents between the ages of 15 and 19-years-old are some of the most likely to sustain a traumatic brain injury, and these are the age groups for which this law is designed to protect.
"School athletic programs are a vital part of the development of our youth, but a commitment to responsible handling of life-threatening conditions must be ingrained within every aspect of these programs," said Attorney Kiley.
About Kiley Law Group: Boston Car Accident Lawyers
Kiley Law Group, LLC is a personal injury law firm that assists victims of brain injuries, car accidents, motorcycle accidents, and families pursuing wrongful death claims. Its Massachusetts injury lawyers offer free consultations and a no win, no fee promise to all accident victims.
For more information, call 888-208-1695 or visit Tom Kiley's website at tomkileylaw.com.
Attribution*

boston.com/news/local/massachusetts/2012/10/27/massachusetts-schools-report- thousands-head-injuries-sports/DmQBFp2fvUHlym4pg4XMUL/story.html
cdc.gov/traumaticbraininjury/statistics.html