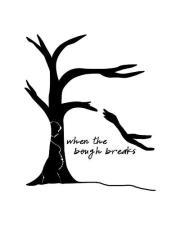 "The world of birth is in fact a microcosm of our society" - Claudia Booker
Salt Lake City, UT (PRWEB) March 08, 2013
"When The Bough Breaks: Bridging Gaps of Inequality in Maternal Health Care disparities" is the first conference of its kind in Utah raising awareness to improve physical, mental and emotional health care for women and families. Combining medical, lay and mental health experts in the field of maternal health, professionals will be able to start looking for ways to improve health care for women and families in the child bearing stages of life across the state. The conference is in response to the documentary "When the Bough Breaks," which is the first documentary addressing the effects of life-long social stress factors on maternal mental and infant health, directly correlating the two together.
The conference will provide breakout sessions addressing working with lesbian mothers, pregnant and postpartum mood and anxiety disorders, working with incarcerated women, how to start seeing disparities, cultural competencies, eating disorders in pregnant and postpartum women, connecting professionals in maternal mental health care and implementing change that will end disparities in maternal mental health care.
"It is important for us to recognize that in world of birth, we as providers for women are not in a separate universe from the rest of society." Says Tara Tulley, who has been a Licensed Direct Entry Midwife for over 10 years and is also a Certified Social Worker and the Site Clinical Director for The Healing Group, Utah's first clinic specializing in pregnancy and postpartum mood disorders.
Keynote speaker Claudia Booker notes, "The world of birth is in fact a microcosm of our society, and all of the preconceptions, ideas, and conditions that exist in the broader society exist and are played out in the world of birth." Claudia Booker is a JD and Certified Professional Midwife in the Washing DC area focused on providing culturally competent services to women of color.
"Hopefully this is the beginning of ongoing, meaningful dialogue between professionals in various areas of expertise to make Utah one of the top states in the nation for women's maternal health", says Kristin Hodson, Founder and Executive Director of The Healing Group, Utah's first mental health clinic specializing in pregnancy and postpartum mood disorders. "It's a matter of social justice for women and we need to come together to improve care within our community."
The event will be held March 22, 23 in Salt Lake City Utah at the University of Utah College of Social Work. You can find out more about the event by visiting http://marke6814.wix.com/maternal-health