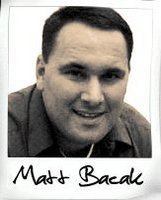 Duluth, GA (PRWEB) June 18, 2009
Two of Internet marketing's most well-recognized legends have just teamed up to devise a new product. The Fast Affiliate Cash Training System (FACTS for short) is a proven, step-by-step system to get cash coming in quickly and easily. This money-making blueprint contains information that is extracted straight from Matt Bacak and Shawn Casey's best live training sessions. While such one-on-one access would normally cost several thousand dollars, the same millionaire-generating strategies can be had through the FACTS system for an introductory price of just $47. Struggling Internet marketers who would like to sit back and capitalize on someone else's hard work can learn more about the Fast Affiliate Cash Training System online at http://promotingtips.com/theFACTS
BusinessDictionary.com defines affiliate marketing as "a means of achieving greater market penetration through Web sites that target specific groups of Internet users. The entire sales transaction takes place at [the targeted] Web site, which is equipped to handle the complete online payment acceptance process. [The targeted Web site then] passes on a percentage of the sold item's price as commission to the affiliate Web site from where the sale originated." More simply stated, affiliate marketing lets someone else do all the hard work and allows the affiliate to then skim off huge commissions on that someone else's profits."
According to Wikipedia, "MarketingSherpa's research team estimated that, in 2006, affiliates worldwide earned US$6.5 billion in bounty and commissions from a variety of sources in retail, personal finance, gaming and gambling, travel, telecom, education, publishing, and forms of lead generation other than contextual advertising programs such as Google AdSense." And those revenues continue to rise. In fact, affiliate marketers are estimated to have raked in $8.0 billion in earnings last year.
Matt Bacak and Shawn Casey are proof of affiliate marketing's profitability. Collectively, they bring in $15 million each year. Now they're revealing exactly how they've accomplished such a feat with their Fast Affiliate Cash Training System. The FACTS system contains three jam-packed hours of video training conducted by Bacak and Casey themselves. And at the introductory price, it averages out to just 25 cents per minute of tips and techniques that can help individuals stop worrying about money once and for all.
For more information on the Fast Affiliate Cash Training System, contact Tamara Smith at (770) 623-3008. To take advantage of introductory pricing on the FACTS system, visit Matt Bacak online at http://www.twitter.com/mattbacak.
###