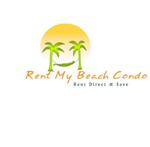 Address Verification System which avoids fraud and other scams that are prominent in the vacation home industry
Maui, Hawaii (PRWEB) September 01, 2012
The new innovations which are brought to Hawaii, through Rent My Vacation Home.com not only let vacationer's book rooms just like they would a hotel but also offers as a travel guide in Hawaii. The style of the new sites also informed the vacationer of beaches, weather, blogs, directions, golf and much more. No longer do vacationers need to have an extensive search to figure out how to travel to Hawaii. What to do once they get there and how to find a vacation home. All this can now be done from one website called Rent My Beach Condo.com which is part of the 83 sites of the Rent My Vacation Home network.
The Rent My Vacation Home network is the largest vacation home rental network in the United States. Featuring the Address Verification System which avoids fraud and other scams that are prominent in the vacation home industry. Vacationers can now make the reservation just as they wide at a Marriott and no longer need to send deposits or worry about whether the houses even there.
With the new insurances and credit card check out systems installed to make sure that vacationers enjoy their vacation and have enough information that they will come back year after year. The Rent My Vacation Home network system installed in Maui, Hawaii is featured in several leading technology magazines.
The office is located in Hawaii at:
Rent My Beach Condo, 1215 South Kihei Rd # O-202 Kihei, Hawaii, zip 96753, Ph 818-824-4946 ,email info(at)rentmybeachcondo.com.
http://www.rentmybeachcondo.com
The main office is located at:
Our main office, Rent My Vacation Home.com is located at: 20915 Quince Court, Callaway, MD. 20620, http://www.rentmyvacationhome.com
Email info(at)rentmyvacationhome.com
800-699-7684