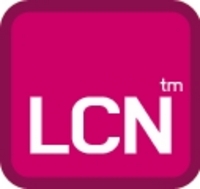 London, UK (PRWEB) July 17, 2008
Web use is expected to spike at 4pm today as bloggers rush to secure the new .ME domain name extension, according to http://www.LCN.com, a leading UK domain registration company.
Following the likes of co.uk and .com, the domain .ME is expected to be incredibly popular with bloggers as well as businesses now able to make use of the personal web addresses, such as date.me or marry.me. Sales for the .ME domain launch are expected to rival that of the .EU launch.
Mark Boost, Managing Director, LCN.com, said: "The possibilities for .ME as a domain name are endless. Individuals who are looking to register .ME domain names to secure their own personal email address, such as john@smith.me will now be able to do so. Businesses will be quick to snap up those of real commercial value, but we're also anticipating a huge interest from bloggers who want to personalise their websites and make a real statement."
"With an estimated 112 million online blogs currently on the internet, many web users haven't been able to secure their preferred website domains under .co.uk or .com as they will have already been taken. The launch of .ME gives everyone a fresh start and the race will be on from four o clock to scoop up the best names - who would have thought such a buzz would be created from a domain name that started life as Montenegro's country code."
Open registration for the .ME domain name extension will go live today at 4pm. This public registration will be on a first-come, first-served basis. For more information, or to register your .ME website name, visit http://www.lcn.com/me_domain_registration
About LCN
LCN is an ICANN (Internet Corporation for Assigned Names and Numbers) accredited .ME domain registrar and one of the top UK domain and hosting providers with over 35,000 hosting customers and over 350,000 domain names registered since its launch in 2000.
For further information about .ME or LCN, interviews with Mark Boost and images, please contact:
Barry Fenning
Marketing Manager
LCN.COM
Telephone: 00447530819779
http://www.lcn.com
###