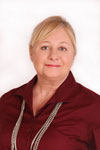 Pat Lee is filling an important new position at Media Management Inc. Pat's many years of media experience with broadcast groups and television stations as well as advertising agencies and their Clients bring a unique perspective to the MMI team
St. Louis, Missouri (PRWEB) March 30, 2013
Pat brings a passion for media, a skill for excellent client service, and an in depth knowledge of the television supply chain to her position at MMI. As Account Director, Pat works closely with clients, the client's agencies, and MMI audit production staff to facilitate communication between all parties throughout the process and to assure that client expectations of MMI are consistently exceeded. In this new role at MMI, Pat is responsible for ensuring that the needs of all constituents within each client organization are being anticipated and fulfilled throughout the audit process.
Pat brings 30+ years of experience in local market television sales to MMI. Pat began her career with Petry Television Sales in the Greater St. Louis area as an assistant, eventually to take on the role of St. Louis Sales Manager in 1985. After taking some years off to spend with family, Pat returned to television media sales by joining CBS O&O Television Stations Sales' Chicago office as an account executive in 1993.
Given the opportunity to open the newly formed United Television Sales office in St. Louis, Pat returned home in 1995. After accepting a position with KPLR-TV/St. Louis as Regional Sales Manager, Pat moved back to the National (local market) sales arena to join Continental Television Sales in 1998 where she remained as VP, Sales Manager until the office closed in 2012.
According to Thomas Bridge, CEO of Media Management Inc, "Pat's many years of media experience with broadcast groups and television stations as well as advertising agencies and their Clients bring a unique perspective to the MMI team."
Media Management, Inc. (http://www.mediaaudit.com/) was founded in 1995 and currently provides media audit support across all measured media for major advertisers active in the US, European, and the Asian media market place. MMI is the only media audit firm using the patent pending, Circle Audit® software to quickly analyze billions of dollars in media transactions on behalf of clients worldwide.