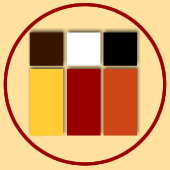 "Google algorithms are in a constant state of change and this new department is going to be in tune with the rhythm and shifts."- George Magalios
New York, NY (PRWEB) March 16, 2013
Mediasophia, an online reputation management and Internet marketing firm in New York City and West Palm Beach, is pleased to announce the implementation of a new Google algorithm research and development department. The team will work at monitoring Google's ever-changing algorithm that determines the criteria for search engine results based on keywords. They will monitor performance results data to distinguish patterns in programming language. The impact of this new team will result in more effective seo techniques and higher rankings.
The internet is flooded with businesses in every industry that are competing for top search engine results. Because visibility on the internet is critical to success it is important to work with a firm that is immersed in the patterns of change that support maintaining search engine dominance.
Mediasophia provides internet marketing services that include Google approved 'white hat' search engine optimization techniques, sophisticated web design and custom organic online reputation management. The company is supported by its team of research and development technical engineers that are fluent in all the processes needed to achieve optimal search engine results.
For more information visit mediasophia.com.