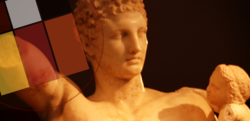 These new pages on our site revolutionize the way you search for online reputation management companies across the world.
-George A. Magalios
New York, NY (PRWEB) March 08, 2013
Mediasophia, an international Internet marketing firm in New York and West Palm Beach, is pleased to announce the creation of web pages for major cities across North America. These pages will help individuals and companies in a given city find access to Mediasophia's services related to marketing a website or person online. The services offered by Mediasophia include online reputation management, search engine optimization (SEO), web design, and consulting.
The new city pages include information on the services offered along with contact opportunities and other relevant information that makes Mediasophia's marketing services accessible. Cities represented on the Mediasophia website include San Francisco, New York, Miami, Los Angeles and others. As the company's website city pages expand major cities across the world will be represented.
Mediasophia provides custom organic marketing services. The company executes all of its work in its offices and provides clients with exclusive partnerships in order to avoid conflicts of interest by representing more than one company in the same market, a practice common among some marketing firms. Mediasophia represents many A-List celebrities and multi-million dollar companies in Paris, New York, Miami, Palm Beach and across North America.
Mediasophia president George Magalios explains the rationale for the new city pages: "We want to be both a global and local business and these pages help us reach future clients in many more markets."
For more information visit mediasophia.com.