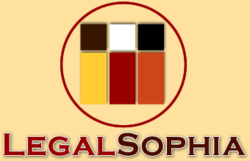 "This new service will enable our clients to reach thousands and tens of thousands of viewers using social media and other platforms to share video clips and enhance their brand."- George Magalios
New York, NY (PRWEB) March 22, 2013
Mediasophia, an online reputation managemen t and Internet marketing firm in New York City and West Palm Beach, is pleased to announce the implementation of a new custom viral video marketing component to its Internet marketing services. The impact of this new marketing strategy will result in attracting the attention of the larger social media audiences that communicate and interact regularly with thousands of people online. Embedding video clips on sites including Youtube, Yahoo Screen, Break, Vevo and many other locations creates a powerful online presence that will gain the interest of consumers and convert more viewers into customers.
Mediasophia provides custom tailored internet marketing services for clients in diverse industries. Its Google approved 'white hat' search engine optimization techniques, are proven effective in maintaining optimal search engine results for clients in competitive cities including New York, Paris and Miami.
For more information visit mediasophia.com.