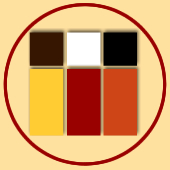 "We are excited about the addition of this new department to our web design team. It is going to give our clients a major edge in the hyper-competitive web ranking world."- George Magalios
New York, New York (PRWEB) March 14, 2013
Mediasophia, an international Internet marketing firm with offices in New York and West Palm Beach, is pleased to announce the creation of a web design department dedicated to new SEO friendly custom web designs. This new department will create internal specifications to ensure that all web designs produced by Mediasophia are pre-optimized using Google-approved techniques. This process will provide clients with an advantage in the search engine rankings for all keywords. The approach is revolutionary in its scope because of its comprehensive nature in its attention to image optimization and the editing of content, meta tags, and other important components of websites.
Most web design production is undertaken with no thought towards search engine optimization (SEO-friendliness). This means that when a company wants to compete for the most competitive keywords it must re-edit much of its website, thereby losing valuable time and money in the process. The Mediasophia organic SEO -friendly web design approach removes this step and enables clients to have multiple first page rankings in all industries.
Mediasophia President George Magalios addresses this new department: "We are excited about the addition of this new department to our web design team. It is going to give our clients a major edge in the hyper-competitive web ranking world."
Mediasophia is a full service internet marketing firm that offers SEO friendly web design, organic custom search engine optimization, online reputation management and consulting for celebrities, doctors, major corporations and individuals worldwide. Mediasophia clients include many A-List celebrities, international companies and high profile professionals in fields such as Law, Finance, and many others. For more information, visit mediasophia.com.