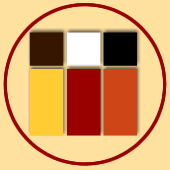 The branding division will empower clients with a strong online presence that exhibits the essence and character of their company to distinguishes them from their competitors. - George Magalios
(PRWEB) March 25, 2013
Internet marketing and corporate branding are essential to e-commerce success. How a business is represented on the Internet in terms of sophistication of brand and online visibility will determine its level of success. Whether a company is selling a product or service exclusively online or its corporate website is mostly an introduction to the internet audience, search engine optimization and online reputation management are powerful strategies used to increase sales and bring in revenue.
The worldwide web is saturated with hundreds of thousands of businesses, both locally and internationally, competing for market shares. In order to position a business to reach costumers and appeal to the contemporary audience, it must be represented as a leading business in the industry. A sophisticated primary website and secondary content that enhances a company brand will elevate it above competitors.
Mediasophia represents clients as leading businesses throughout the web. Its organic search engine optimization techniques are proven effective in maintaining top search engine results in competitive markets and its clients are dominating search engine results.