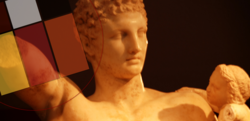 We are excited about these new custom web design features for our clients. Having an internal blog with private tutoring will enable our clients to update their own websites and provide them with an advantage in marketing their websites.
New York, NY (PRWEB) April 04, 2013
Mediasophia, an internet marketing firm specializing in search engine optimization, web design and online reputation management is pleased to announce the creation of new custom internal blogs designed smart and simple. The new design was created for the purpose of being user friendly for clients. Mediasophia's clients will now receive a custom designed internal Wordpress blog that will enable them to post regular updates on their websites. As part of this new feature, Mediasophia will also offer private tutoring to clients who are interested in updating and posting on their own blogs/news pages.
Writing on blogs is an important component of internet marketing. Sharing information with the public about your products and services entertains viewers and gains their interest. Today's online viewers are researching business websites and reflecting on the company's image and level of success represented on their site. An internal blog is an excellent forum to showcase new products or services and share knowledge related to industry trends, specials and information that will appeal to the internet audience. Blogging as well is a means by which Google ranks websites for important keyword searches. Written content and published photos are powerful search engine optimization techniques congruent with Google algorithm patterns.
Mediasophia is a full service internet marketing firm that offers organic custom search engine optimization, online reputation management and SEO compatible web design for companies throughout the United States. Its clients are represented as leading businesses in progressive cities and are dominating search engine results in competitive markets. For more information, visit mediasophia.com.