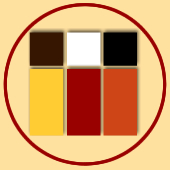 This new social media design team gives our clients a unique custom branded identity on the social media sphere.- George Magalios
New York, NY (PRWEB) March 23, 2013
Mediasophia, an online reputation management and Internet marketing firm in New York City and West Palm Beach, is pleased to announce the creation of a new social media design team. With so much emphasis on social media communications it is essential that Mediasophia clients are represented on these sites as successful businesses. An important component of internet marketing is the implementation of a strong social media campaign that includes viewer communication forums and close monitoring of social media posting.
The new social media design team will attract the attention of the larger social media audiences that communicate and interact with thousands of people online. It will proactively engage in online social forums to protect clients from competitor harassment in the form of false negative reviews or any defaming content. The voice of the public is a powerful message to consumers and with so many ways for people to comment post and review businesses it is important to actively engage in positive discussion and monitor communication. Maintaining a positive online reputation is a determining factor of success. All it takes is one negative review or slanderous statement to send a surge of negativity that can have a detrimental impact on business success. The social media design team will not only create client pages, but they will actively engage in viral media communications that give voice to the public and enhance the online presence of Mediasophia clients.
Mediasophia provides custom tailored internet marketing services for clients in progressive international cities. Its Search engine optimization techniques are proven effective in maintaining top results in competitive cites and its online reputation management strategies ensure its clients are represented as leading businesses in their market sector.