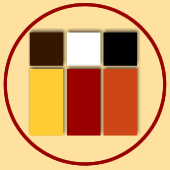 Our new online reputation management techniques help innocent victims of online slander and false reviews restore their good names.
-George A. Magalios
West Palm Beach, FL (PRWEB) March 13, 2013
Mediasophia, an online reputation management and Internet marketing firm in West Palm Beach, is pleased to announce the creation of a new strategy to combat slander and false reviews on the web. With negative attacks in the form of bogus reviews and various types of slander on websites and social media accounts, more and more businesses and individuals are having their reputations tainted or ruined by anonymous entities. The result from these fraudulent reviews and attacks is often devastating both economically and emotionally.
Mediasophia represents many A-List celebrities such as actors, musicians, journalists and writers by creating organic online reputation management campaigns that minimize or eliminate the impact of negative online content. The new strategy by the company's online reputation management division provides a holistic approach to branding and marketing content by crafting new writings and publishing them on hundreds of websites. These strategies are Google-approved white hat techniques that remove negative reviews from the first pages of search engines and replace them with branded content.
One of the darker secrets of the web is the use of slander and false reviews to defame or attack a competitor, a former spouse, or a company by anonymous users with an axe to grind. In many cases websites do not even require an identification or email account to post uncensored negative content.
Mediasophia is proud to offer this service in its efforts to restore reputations and provide more accurate content on the web when it comes to reviews and information about companies.
For more information visit mediasophia.com.