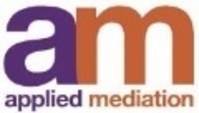 LONDON (PRWEB) February 14, 2008
Mediation is a process which brings people together in the presence of an impartial third party. The mediator assists the parties to work through the issues and craft their own resolutions, they do not offer advice or solutions. It is usually completed in less than one day and has an average success rate of 80%.
The skills used in mediation are at the core of good management, excellent customer relations and responsive service delivery whether you manufacture goods, provide care services or educate pupils. The skills are universal, the settings in which they can be applied are limitless.
This new website offers insights, information and well researched background material that provides immediate access to materials that can assist managers to make use of mediation, or HR experts to advise on Alternative Dispute Resolution options. It provides packs of materials that saves you (or a consultant) hours of time.
The CD ROM ampatico(TM) is an essential toolkit for anyone seeking to resolve conflicts at work. It sets out the how, why, when and where of mediation and presents alternative service options and back up resources for anyone considering setting up a mediation service, or contracting with one.
You can download free information about the legal imperatives for mediation and the ethical framework that guides professional mediators.
Applied Mediation has 12 years of experience in providing formal mediation services, training mediators and assisting organisations to develop their own in-house services. It has applied mediation to team disputes and to large scale conflicts and is currently developing its Social Care mediation panel, dedicated to advancing the use of mediation in social care settings where people are at their most vulnerable.