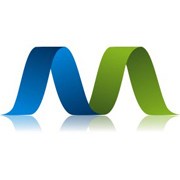 Aventura, FL (PRWEB) March 25, 2013
Social media is no longer a novelty – it's here to stay, and anyone who uses the Internet to market their business or services – which is to say, everybody – must have more than just a web site. It is imperative to have a professionally-designed web site, a blog, and a marketing plan including social media platforms such as Facebook, Twitter, and LinkedIn, as well as blog articles published on leading blog directories. For a busy professional with plenty of their own work to do, this can be a daunting task.
Instead of dividing your valuable time between getting your work done and marketing, Mediation.com is happy to offer these services to their client list of busy mediators and mediation attorneys through their partnership with Transformational Outsourcing. The goal of Mediation.com has always been to be a full-service resource for mediation professionals, helping them to reach customers and expand their business. These new services are a perfect fit with that goal, and make Mediation.com the most complete resource for the mediation professional in the world.
Services offered by Mediation.com include creation of blog articles, submission of blog articles to blog directories, creation and maintenance of Facebook pages with full contact information and fresh content creation on a regularly scheduled basis, creation of Twitter accounts and active Twitter maintenance with regular authoring of 'tweets,' and creation and maintenance of other social media platforms. Mediation.com also offers professional web design and development, all under a single roof so clients have complete control over their online presence.
With these new services, Mediation.com maintains its status as the premier resource for the mediation professional.
Mediation.com maintains the largest database of Mediation-Attorneys and Mediators, and is broken down by areas of expertise, and geographic-location. People are often referred to mediation before they can proceed with formal litigation. This saves valuable court-time in the already jammed legal system.
Mediation.com is the premier online destination for consumers seeking mediation services and what better way to brand yourself and your practice than to be affiliated with mediation.com.
To learn more about our advertising options, please email: info(at)mediation(dot)com