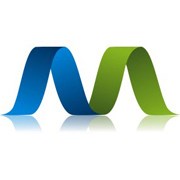 Aventura, FL (PRWEB) March 22, 2013
Mediation is increasingly being recognized as an attractive alternative to lengthy and expensive court
proceedings and more and more clients are seeking out mediators or mediation attorneys first instead of launching litigation.
Mediation.com has emerged as one of the most useful and important resources for both clients seeking
experienced mediators and for attorneys who work as mediation experts.
Clients seeking mediation professionals can use Mediation.com's intuitive Find a Mediation Attorney or Mediator tool in order to perform a fast custom search for the mediator or mediation attorney they need to resolve their issues in a private, affordable way that protects the rights and interests of all parties while retaining control. This tool is also great for attorneys or mediators who simply provide their information and then let the contacts come to them.
Mediation.com has also been carefully optimized for search engines so that it turns up high in all searches involving a long, carefully researched list of keywords and phrases. This helps to drive motivated, interested traffic directly to the attorneys and mediators who offer these services. The contacts generated by both the 'Find a Mediation Attorney or Mediator" tool and search engine results are not generic leads but people actively involved in a dispute seeking the help of a professional mediator or mediation attorney, meaning that these leads have a very high conversion factor.
Mediation.com maintains the largest database of Mediation-Attorneys and Mediators, and is broken down by areas of expertise, and geographic-location. People are often referred to mediation before they can proceed with formal litigation. This is because it saves valuable court-time in the already jammed legal system.
Are you a mediation attorney or mediator looking to expand your business? Mediation.com is the premier online destination for consumers seeking mediation services and what better way to brand yourself and your practice than to be affiliated with Mediation.com. To learn more about our advertising options, please email: info(at)mediation(dot)com