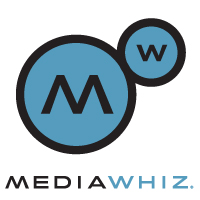 We absolutely believe that mobile lead generation is the future of online marketing.
Las Vegas, NV and New York, NY (PRWEB) March 19, 2013
Performance marketing agency MediaWhiz, a Matomy Media Group company, kicked off LeadsCon Las Vegas today by announcing the launch of its mobile performance marketing practice. MediaWhiz will now provide clients and publishers with mobile performance marketing campaigns and offers across a wide range of online marketing channels, including affiliate marketing, email, social media, display, search, SEO and lead generation.
In announcing its new mobile performance marketing practice, MediaWhiz CEO Hakan Lindskog noted the numerous customer-acquisition benefits available to clients.
"We absolutely believe that mobile lead generation is the future of online marketing," said Lindskog. "We're thrilled to offer our clients MediaWhiz's capabilities in profitable customer acquisition in the fastest-growing customer acquisition channel — mobile. We welcome the opportunity to help clients more profitably acquire customers at the heart of where consumers increasingly find information about brands — their mobile and tablet devices."
For publishers with access to mobile traffic, MediaWhiz can provide both domestic and international mobile offers through its partnership with Matomy Media Group across multiple verticals. Clients can receive mobile traffic and new customers from several sources, including display, mobile search, social and affiliate marketing.
MediaWhiz also gives advertisers the ability to create click-to-call campaigns through its partnership with RingRevenue, the industry-leading provider of call performance marketing solutions. This creates a new, high-quality channel of lead generation for mobile campaigns. Publishers can track their mobile affiliate marketing campaign metrics run through MonetizeIt, the MediaWhiz affiliate network, and optimize those campaigns in real time.
"Running mobile affiliate marketing campaigns enables us to offer clients and publishers a more diverse set of online marketing options," said Peter Klein, MediaWhiz senior vice president of media services. "Having the click-to-call tracking capabilities of RingRevenue allows us to offer clients and publishers more robust and accountable metrics to demonstrate the performance of their mobile affiliate marketing campaigns."
MediaWhiz was acquired in January 2013 by Matomy Media Group. Matomy is a global, performance-based company specializing in driving marketing results across a variety of media channels: affiliate marketing, display, mobile, search and virtual currency, serving 500 of the world's leading advertisers across 7,000 publishers in 85 countries.
Companies interested in utilizing MediaWhiz's mobile performance marketing services should contact Daryl Colwell, Vice President of Business Development, at 1-646-442-5513 or dcolwell[at]mediawhiz[dot]com.
About MediaWhiz
MediaWhiz is North America's leading performance marketing agency. The agency helps clients engage, acquire and retain customers more profitably through the combination of performance marketing capabilities, proprietary technology and digital-media expertise. Practice areas include: affiliate marketing, search, social media, display advertising, email and data acquisition.
MediaWhiz is part of Matomy Media Group, a global performance marketing company.
For more information, visit http://www.MediaWhiz.com and follow MediaWhiz on Twitter at @MediaWhizInc.
About Matomy Media Group
Working across web, social media and mobile platforms, Matomy Media Group offers advertisers, networks and publishers a range of opportunities integrated through one gateway, including an award-winning affiliate network, display ad network, mobile advertising solutions, search and social marketing, and virtual currency platforms.
With 7 branches worldwide and over 250 employees, Matomy Media Group serves 40 billion impressions per month for 500 of the world's leading advertisers across 7000 publishers in 85 countries, and enables optimizing campaigns across all digital media to ensure cost-effective, controlled and high quality results.
Matomy Media Group is a privately held company.