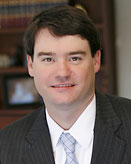 If there are women in North Carolina, or their families, who have suffered emotional and physical damage after transvaginal mesh implantation surgery, we want them to know that they have an aggressive and compassionate advocate on their behalf[.]
Raleigh, NC (PRWEB) March 07, 2013
Raleigh defective medical devices attorney Ben Cochran announced today that the Hardison & Cochran law firm is now reviewing cases of North Carolina women who believe they have suffered harm after being treated with allegedly defective transvaginal mesh for pelvic organ prolapse and/or stress urinary incontinence.
"Injuries that are alleged to come from transvaginal mesh implants can be serious," said Cochran, managing partner at Hardison & Cochran, a leading North Carolina personal injury law firm.
"If there are women in North Carolina, or their families, who allege that they have suffered emotional and physical damage after transvaginal mesh implantation surgery, we want them to know that they have an aggressive and compassionate advocate on their behalf at Hardison & Cochran."
Transvaginal mesh implants are meant to reinforce the weakened vaginal wall for pelvic organ prolapse (POP) repair or to support the urethra or bladder neck for the repair of stress urinary incontinence (SUI).
However, since 2008, the U.S. Food and Drug Administration (FDA) has warned of alleged injuries involving synthetic vaginal mesh implants.
Additionally, several transvaginal mesh manufacturers are currently facing lawsuits filed by women from across the country, including four ongoing multidistrict litigation (MDL) cases in the U.S. District Court for the Southern District of West Virginia involving C.R. Bard, Inc. (MDL No. 2187), American Medical Systems, Inc. (MDL No. 2325), Boston Scientific Corp. (MDL No. 2326) and Ethicon, Inc. (MDL No. 2327), which is a Johnson & Johnson subsidiary.
On February 28, a jury in Atlantic City, N.J. ordered Johnson & Johnson to pay $7.8 million in punitive damages to a former nurse for the pain and suffering she alleged that she endured after using a vaginal mesh implant sold by Ethicon, the Philadelphia Inquirer reported. Earlier in the week the jury awarded $3.35 million in compensatory damages, the newspaper said. The case is Gross v. Gynecare Inc., Atl-L-6966-10, Atlantic County Superior Court.
Cochran said many people believe falsely that if lawsuits have been consolidated as MDLs or class actions, it is too late for others to make claims for their losses due to medical expenses and/or their pain and suffering.
"However, it is not late to seek justice if you allege that you have been harmed by a pelvic mesh product," Cochran said. "Women who claim they have been harmed, or the families of women who are incapacitated or deceased, should contact an experienced product liability lawyer to help them seek the compensation they deserve."
About Hardison & Cochran, Attorneys at Law
Hardison & Cochran, Attorneys at Law, is a highly respected North Carolina personal injury, workers' compensation and Social Security disability law firm with offices in Raleigh, Durham, Fayetteville, Dunn, New Bern, Southern Pines and Wilmington. The firm's practice areas include car accidents, truck accidents, motorcycle accidents, boating accidents, dog bites, dangerous drugs, defective medical devices and nursing home abuse and negligence. The firm's Raleigh office is located at 4800 Six Forks Rd., Suite 220, Raleigh, N.C. 27609. For more information, call the firm toll-free at (800) 434-8399 or use the firm's online contact form.