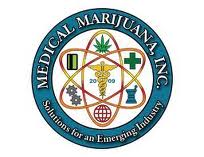 industry changing product that will offer a discreet way for patients to take their medication and find relief
San Francisco, CA (PRWEB) December 22, 2012
Cannabis chewing gum may sound like a fairy tale product from the future, but patients can expect it to be a reality soon. CanChew gum, the newest addition to the Medical Marijuana Inc. portfolio of revolutionary CBD-based products, is in the market testing phase right now and will become available at health food markets in early 2013. UnitedPatientsGroup.com explains how this gum can benefit many medical marijuana patients.
"Medical Marijuana Inc. recently acquired a 50% interest of CanChew Bio-technologies from European based pharmaceutical company Sanammad to come up with this industry changing product that will offer a discreet way for patients to take their medication and find relief," says John Malanca, founder and owner of UnitedPatientsGroup.com.
Malanca says other benefits of CanChew gum include:

Rapid absorption of pain relieving Cannabidiol (CBD) – When the gum is chewed, the active compounds are released directly into the blood stream via the oral mucosal glands, providing more rapid relief.
Regulated dosages – Each piece of gum contains a regulated amount of CBD, so the guesswork of pain relief is virtually eliminated.
A socially acceptable delivery method – Unlike smoking, CanChew gum allows patients to take their medication any place and any time without having to worry about the negative social stigma.
A travel-friendly alternative to medical marijuana – CanChew has the potential to give patients a completely new way to travel with their medication without the stress of security checks and possession fines. (More information about traveling with medical marijuana.)
In addition to these benefits, UnitedPatientsGroup.com says Medical Marijuana Inc's CBD products provide an innovative way for patients to find relief.
For more information about CanChew gum, visit canchewbiotech.com or medicalmarijuanainc.com.
To learn more about UnitedPatientsGroup.com, please call (415) 524-8099 or visit UnitedPatientsGroup.com. The best way to stay informed about developments is to "like" United Patients Group on Facebook and "follow" Untied Patients Group on Twitter.
About UnitedPatientsGroup.com
UnitedPatientsGroup.com is a discreet, safe, and professional [online medical cannabis information resource for prospective and current patients, caregivers, and medicinal cannabis industry professionals.
While most online medical marijuana sites cater to patients already familiar with medical marijuana, the UnitedPatientsGroup.com website is a comprehensive and easy-to-use information source for people of all ages and experience levels, from novice medical cannabis users to experienced industry professionals. The site's News, Resource, and Blog pages introduce new patients to the ins and outs of medical marijuana healthcare, while helping experienced providers stay abreast of the latest developments in CBD therapies.
A complimentary Five Star-rated UPG medical marijuana app is now available on the iTunes app store for iPhone 3GS, iPhone 4, iPhone 4S, iPhone 5, iPod touch (3rd generation), iPod touch (4th generation) and any iPad.