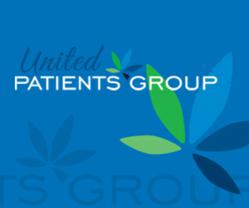 Changing this classification would open up a world of options for medical marijuana patients.
San Francisco, CA (PRWEB) October 27, 2012
Cannabis has been shown time and time again to be beneficial for relieving pain, stimulating appetite, reducing anxiety and increasing the overall quality of life for patients suffering from a variety of ailments. So much so, that advocacy groups are making the push once again to reduce federal regulations on the substance. If they succeed, medical cannabis resource UnitedPatientsGroup.com says patients will see positive changes in their healthcare options.
Earlier this month, the petition to reclassify marijuana from the most restricted Schedule I controlled substances group to Schedule III, IV or V reappeared in court in the case of Americans for Safe Access (ASA) v. Drug Enforcement Administration (DEA) [Case # 11-1265].
"The reason marijuana is so tightly regulated by the federal government is because of its Schedule I classification," said John Malanca, founder and owner of United Patients Group. "Changing this classification would open up a world of options for medical marijuana patients."
As a Schedule I substance, marijuana is classified under the Controlled Substances Act as having a high potential for abuse, no accepted medical use and a lack of safety for medical treatment, so it cannot be prescribed, administered or dispensed for medical use. It is grouped with highly dangerous drugs like LSD, ecstasy and heroin.
"Rescheduling marijuana to Schedule III, IV or V would grant physicians the ability to recommend marijuana for medical treatment, as well as loosen the restrictions on research," said Malanca. "Its current misclassification only limits patients from receiving the care they need."
Controlled substances in Schedules II-V "have some accepted medical use and may be prescribed, administered, or dispensed for medical use," according to the DEA. These less restricted schedules range from drugs that have "a high potential for abuse which may lead to severe psychological or physical dependence," like OxyContin and Adderall, to those that have a relatively low potential for abuse, like Robitussin AC.
All substances in Schedules II-V can be prescribed by a physician. This includes cocaine, a Schedule II stimulant.
"The federal government currently has a patent on certain cannabinoids, so they obviously recognize that it has some medical value. If the court can finally see that marijuana has helped innumerable pain patients, cancer patients, anxiety patients, MS patients and more find relief, then we will hopefully see progress in the fight to legalize cannabis and patients will be able to utilize this quality-of-life enhancing treatment without fear of being penalized," said John.
This patent, US Patent 6630507, was issued to "The United States of America as Represented by the Department of Health and Human Services" in 2001, one year before the petition to reschedule originally went to court. While the patent says "Cannabinoids have been found to have antioxidant properties," and "Cannabinoids are found to have particular application as neuroprotectants," the court still originally ruled against the petition.
"This time around the court is hearing from plaintiffs who are medical marijuana patients, which could make a huge difference in the outcome of this case," said Malanca.
While a decision could take weeks or months, this landmark case could be the difference between federal crackdowns and widely accepted use of marijuana as medication. For more information about the ASA v. DEA case, visit the United Patients Group blog: http://www.unitedpatientsgroup.com/blog
For more information about United Patients Group/Doobons, call (415) 524-8099 or visit UnitedPatientsGroup.com.
About UnitedPatientsGroup.com
UnitedPatientsGroup.com is a discreet, safe, and professional online medical cannabis information resource for prospective and current patients, caregivers, and medicinal cannabis industry professionals.
While most online medical marijuana sites cater to patients already familiar with medical marijuana, the UnitedPatientsGroup.com website is a comprehensive and easy-to-use information source for people of all ages and experience levels, from novice medical cannabis users to experienced industry professionals. The site's News, Resource, and Blog pages introduce new patients to the ins and outs of medical marijuana healthcare, while helping experienced providers stay abreast of the latest developments in CBD therapies.
A free Five Star-rated UPG medical marijuana app is now available for free on the iTunes app store for iPhone 3GS, iPhone 4, iPhone 4S, iPhone 5, iPod touch (3rd generation), iPod touch (4th generation) and any iPad.