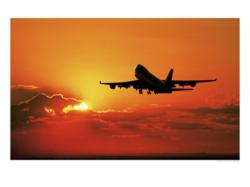 IHT World, a medical tourism leader, is giving qualified hospitals and clinics powerful advertising solutions without high cost.
Las Vegas, NV (PRWEB) June 17, 2012
Medical tourism is a quickly growing industry. To keep up with growth, qualified hospitals and clinics can finally be assured that they will be getting powerful advertising success from adding their information to IHT World's medical tourism destinations directory. That means more medical tourism inquiries for hospitals and clinics from potential patients searching for surgery abroad.
In the past, the owner of IHT World managed a successful website promotion company. Therefore the owner of IHT World is an expert in SEO (search engine optimization), which is why IHT World has experienced booming website promotion that positively impacts successful search engine placement.
Plus IHT World discovered that potential medical tourism patients researching surgery abroad will initially explore medical tourism destinations before searching for their needed procedure.
The reason people search for destination first is because they want a medical tourism destination that is secure and appealing. Once a destination is decided, thereafter potential patients will search for their needed medical services. This is why IHT World created a global medical tourism destinations directory.
Another reason for creating this directory is to give qualified hospitals and clinics that service medical tourism patients an effective, low cost advertising opportunity that results in increased medical tourism inquiries.
IHT World recognizes that click-through medical tourism advertising, such as AdWord marketing campaigns offered by popular search engines can be extremely expensive, adding up to hundreds and even thousands of dollars monthly. Instead IHT World is giving hospitals and clinics powerful advertising solutions with a low flat rate, resulting in more medical tourism inquiries without spending big cash.
IHT World's medical tourism destinations directory is already receiving highly targeted visitors daily, as well as general medical tourism visitors. Hospital and clinics can add their information to the medical tourism destinations directory only after being qualified by IHT World staff.
For details: http://www.ihtworld.com/