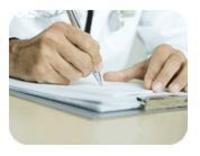 It could revolutionize medicine in much the same way that applying the scientific method did in the 18th century.
Los Angeles, California (PRWEB) December 2, 2008
Customer Focus Services (CFS) has announced plans to streamline the medical industry's billing and record-keeping process with their innovative concept of a National Patient Registry. Created to remedy the current fractured state of American healthcare, the National Patient Registry will make patients' medical records more accessible without compromising privacy, immediately benefiting physicians, insurance providers and patients alike.
In recent years, there has been a shift in the healthcare industry away from paper charts, bills and claims and toward the implementation of an Electronic Medical Records (EMR) system. Medical-billing.com, a respected medical billing company with years of experience in the field, finds that the current method of assigning medical providers with identification codes that are recognized by all insurance providers is insufficient to completely modernize the industry. To more effectively renovate the system, CFS has proposed the assignment of unique codes to each individual patient, thereby enabling physicians to call up a patient's complete medical history from an information network designed for the purpose: The National Patient Registry, or NPR.
We actually used to have a unique identifier, the social security number, that due to its ubiquity in financial transactions, caused it to be less and less used as a patient identifier. In fact insurance companies are not allowed to use a social security number as a patient's account number due to identity theft concerns.
The National Patient Registry system first requires the assignment of a code that functions as a unique identifier for each patient. When medical services are requested from a physician, the patient's information ranging from known allergies, medications prescribed, physicians consulted, and history of symptoms and illnesses, can be accessed immediately from a central database modeled on the current EMR system. In order to access sensitive information, a patient's explicit permission will be required. A log will keep track of the identities of physicians who have accessed a particular patient's information.
Benefits of the new National Patient Registry are wide-ranging and aimed at physicians, insurance providers and patients alike. One such benefit would be an improvement in current medical billing practices, which would result in physicians maximizing their revenue and receiving payment for procedures in a timely fashion. The NPR system would also help protect patients from medically unnecessary or even potentially dangerous tests and procedures, as cited in a recent Los Angeles Times article that decried the lack of a central hub of information on patients' medical histories as a leading cause of patients who have been exposed to unsafe levels of radiation due to repeated and unnecessary CT scans. Finally, a National Patient Registry could prove to be an invaluable tool for examining medical trends across the population at large, enabling researchers to quantify and analyze information in exciting and unprecedented new ways.
"This system would save countless lives, as accurate, timely information would be instantly available," asserts Marc Haberman, CEO of [Medical-Billing.com. "It could revolutionize medicine in much the same way that applying the scientific method did in the 18th century." In fact, Internet giant Google, always at the forefront of popularizing technology, has already created an Electronic Medical Records service that would be secure, free of charge, and universally accessible. CFS fully supports the implementation of Google Health and intends to join forces with Google to integrate the concept of the National Patient Registry into their vision in order to help usher in a new, more effective age in American healthcare.
About Customer Focus Services - Based in Los Angeles, California, Customer Focus Services (CFS) is a vibrant, rapidly growing Nevada Limited Liability Corporation that has been in business for more than eight years. Their trademark combination of innovative technology and attentive service is designed to gather, integrate, personalize and manage customer knowledge and content across every channel of client communication. CFS, and its wholly-owned subsidiary Medical-Billing.com, take pride in offering comprehensive, cost-effective medical billing services, including outsourcing and coding solutions.
###