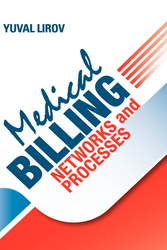 Carriers are reducing reimbursement levels to participating providers, and they're engaging in guerilla warfare in the claims/reimbursement process to further forestall and reduce what they pay physicians for their services.
Marlboro, NJ (PRWEB) January 12, 2009
You want to heal the sick, but you waste your time fighting insurance companies and barely making ends meet in a conflict-ridden business environment. "Insurance companies have not only cut compensation rates, they have systematically developed elaborate and arcane systems that make medical billing so complicated that individual physicians cannot hope to confront the forces arrayed against them," says Dr. Doug Cassel, MD, Board Member and Compliance VP of Vericle, Inc., a medical billing network technology company.
"Carriers are reducing reimbursement levels to participating providers, and they're engaging in guerilla warfare in the claims/reimbursement process to further forestall and reduce what they pay physicians for their services.," adds Dennis Alessi, Esq, co-chairman of the Health Care Law Department at Mandelbaum and Salsburg, PC, and a contributor of a special chapter on Super Groups, a new profitable business model for physicians.
Lirov's new book, Medical Billing Networks and Processes - Profitable and Compliant Revenue Cycle Management in the Internet Age, helps both owners of healthcare clinics and managers of medical billing service companies understand the rules of the modern "payer-provider conflict" so that they can improve billing and reduce audit risk. This book systematically approaches billing from the payer-provider conflict perspective and shows how to use the "network effect" to level the playing field. The network effect is the most revolutionary characteristic of Internet technology. In short, it's when the value of a networked service to a customer increases in step with the growing number of customers, and it's used by services like Google, eBay, Skype, Amazon, and MySpace.
"Some state-managed insurance company audits have discovered up to 30% in mishandled and wrongly denied claims," says Dr. Joseph Kamelgard, MD, FACS, founder of Lighter for Life, a surgical practice, a co-founder of Billing Integration Group, and a contributor of an invited chapter on building best-of-breed integrated information technology solutions. "This book shows private practitioners how to automate and enable such insurance claim payment audits in real time."
"This follow-up to Lirov's earlier book, Practicing Profitability - Billing Network Effect, expands its scope by bringing in more information relevant to a wider range of medical specialties," says Eric Fishman, MD, who practiced orthopedic surgery for over 20 years prior to creating EHR Scope, a quarterly publication that includes the largest compendium of EMR software, and who contributed a chapter that compares dictation with point-and-click user interface for electronic medical records. "The book covers practice workflow, reporting, outsourcing, patient scheduling, EMR, SOAP notes, billing, collections, HIPAA compliance, and audit risk management."
"The best and perhaps the most common way for the federal government to 'cut government spending' and 'maintain the viability of the healthcare industry' has been through actively enforcing federal antifraud compliance laws against physicians and other healthcare providers," says Erum Raza, Esq., an associate of Fox Rothschild, LLP, and a contributor of two invited chapters about how the federal False Claims Act (FCA) can be enforced against physicians for improper coding and billing, how investigations come about, and how physicians can avoid investigation of their medical practice and/or liability under the FCA.
"This book is a service to all of those who wish to understand the billing process--and those who wish to address their own billing issues," writes Dr. Cassel in the book's foreword. "Rather than surrender to the overpowering and relentless tactics of the insurance companies, Lirov, who holds patents in artificial intelligence and computer security, has designed a solution that matches the power, sophistication, and cost advantages of the insurance companies to finally give the advantage to the physician."
Medical Billing Networks and Processes spans forty four chapters and three hundred and twelve pages, and it contains informative illustrations, tables, and an extensive index. It's aimed at practice owners, owners of billing companies, practice managers, office management consultants, and billing specialists as well as recent graduates of medical schools and chiropractic colleges. Medical Billing Networks and Processes (ISBN 978-0-9796101-3-4) is published by Affinity Billing and available on Amazon.
# # #