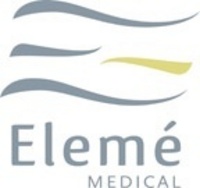 Our SmoothShapes medical device is designed to reshape the way clinicians and women view cellulite treatment
MERRIMACK, N.H. (PRWEB) June 16, 2008
Elemé Medical's SmoothShapes® system uses a proprietary technology called Photomology™ to treat the underlying causes of cellulite. Thermal and non-destructive, Photomology's unique mechanism of action combines dynamic laser and light energy with mechanical massage and vacuum to specifically affect the underlying tissue responsible for the visible manifestations of cellulite. Results include improved appearance of cellulite with tighter, smoother skin that patients can see and feel.
"This is a great time for us to be telling the Elemé Medical story to the investment community, because we are gaining traction in the marketplace with the launch of our system this year as the result of some very significant media exposure about our SmoothShapes system and our clinical results. In fact, our product was recently featured on the Today show with Kathie Lee Gifford, in a segment called 'New Treatment for Cellulite' that featured Dr. Patricia Wexler, a well-known Manhattan-based dermatologist and cosmetic surgeon," said Ms. Briefs.
"Our SmoothShapes medical device is designed to reshape the way clinicians and women view cellulite treatment," added Ms. Briefs. "More than 85% of women will develop cellulite at some point in their life. The good news is that, now, they can benefit from the advanced medical technology of 'Photomology', which works to stimulate restoration of healthy cell activity by addressing both the physical manifestations of cellulite and its underlying causes."
About Elemé Medical
Elemé Medical, headquartered in Merrimack, N.H., is dedicated to providing market-leading technology in all areas of body contouring. The SmoothShapes® system, a medical device with FDA clearance to market, launched this spring. For more information, visit http://www.elememedical.com.