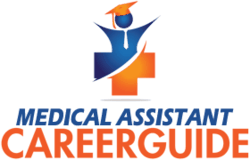 There has never been a better time to become a Medical Assistant
(PRWEB) November 30, 2012
The Internet is one of the most effective mediums in recruiting applicants for medical assistant programs. However, a major concern is determining whether these training programs are reputable and worth the investment. Since there are numerous medical assistant courses to choose from, a click on their websites leaves potential applicants wondering which program to pick and why. A second major concern for medical assistants is securing a job at a competitive rate.
"The first step is choosing the right program which can be labor intensive and timely. The second step is making sure you have access to resources to ensure you get a good job in the field," says Anthony Manweiler. This is where online resources come into play, by helping medical assistant navigate their way. One online career guidance website, which has recently launched, and has received a great deal of traffic is MedicalAssistantCareerGuide.com.
Medical Assistant Career Guide is known for providing the latest and most relevant educational and career information about working in the medical assistant field. This website delves deeply into all aspects of the medical assistant industry and serves the needs of various audiences; whether a potential applicant is considering a career in this growing field, a recent graduate is looking for a job, or a seasoned medical assistant is making a change. They are here to serve all audiences in the medical assistant industry.
"We are a one-stop shop and want to be a long-term partner for people in the medical assistant industry. If they succeed, we succeed," says the provider of Medical Assistant Career Guide.
At Medical Assistant Career Guide, viewers will find:

An up-to-date user directory of accredited schools, colleges and medical assistant programs searchable by city, state and tuition cost
Authoritative information about the medical assistant examination process
A guide on how to master both the CMA and RMA tests successfully
Practice tests
A regularly updated job board to help medical assistants locate the perfect placement
An array of tips for writing effective resumes and cover letters
Industry specific advice and tips for finding a job
When it comes to learning more about employment opportunities within the medical assisting industry, no other web resource matches the authoritative data Medical Assistant Career Guide offers. The staff is knowledgeable about the industry in general and provides expert information about the different areas in which medical assistants can specialize. If you or someone you know is considering a medical assistant career, stop by Medical Assistant Career Guide at http://www.medicalassistantcareerguide.com.