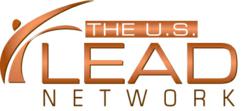 Dr. Greene ranks #1 for all authors in the pain management category and #15 out of all 470,000 authors!
Phoenix, AZ (PRWEB) February 28, 2013
US Lead Network CEO David Greene MD, has achieved #1 status on the world's largest article database. US Lead Network is a premier medical and dental internet marketing firm, helping clients achieve first page search engine rankings with quality content production. The firm can be reached at (877) 791-6466.
For years, Dr. Greene has submitted articles to Ezines.com, becoming a Diamond Author with over 700 articles and 50,000 views within a couple years. Most recently, he received #1 status in the pain management category and was honored as the #15 author out of 472,000 contributing authors.
"I just write a lot, and my company has a great team producing quality content for our clients as well. Recently, Google changed their algorithm to look more at content production over back links, so the client rankings actually shot up when that happened. Every client we have is on the first page for over 10 keywords," said CEO David Greene.
The US Lead Network performs internet marketing with over 10 techniques, all of which are "white hat", ethical, and effective. In addition, the company produces attractive websites that are well coded and responsive, looking great on desktops, laptops, smartphones and tablets.
"For years, SEO specialists thought that back links meant everything. Not anymore! It's companies like mine that produce the content search engines want. The articles and press releases are relevent, properly written and produce contact from interested customers and potential patients for clients," added Greene.
With continual, steady content production, clients are able to enjoy first page site rankings within 90 days. US Lead Network also handles pay per click programs, site maintenance, dental and medical internet marketing, hosting and email marketing.
For those in need of online marketing, US Lead Network will perform a free site evaluation and quote. New clients receive a free press release upon engagement. Call (877) 791-6466 for more information.