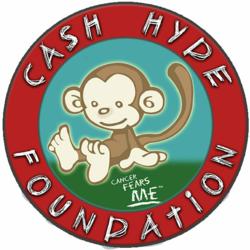 John Malanca of United Patients Group is a master at balancing business, marketing, and PR,
while proving time and time again that he has your back.
San Francisco, CA (PRWEB) December 01, 2012
Medical marijuana information website United Patients Group (http://www.UnitedPatientsGroup.com) has joined forces with the Cash Hyde Foundation to fulfill the goals inspired by Cash Hyde and his fight with pediatric cancer. The grief-stricken Hyde family made the announcement today, acknowledging that United Patient's Group has done a phenomenal job increasing awareness of the plight of parents who are ridiculed by the media and law enforcement authorities and denied access to the cannabis-based products they need to keep their children alive, or at least living comfortably.
"John Malanca of United Patients Group is a master at balancing business, marketing, and PR, while proving time and time again that he has your back," said Mike Hyde of the Cash Hyde Foundation. "His work ethic is beyond anything I have seen, and it's clear United Patients Group is the best fit for our organization."
Last month, 4-year-old Cash Hyde died from the progression of a malignant tumor in his brain. Many say Cash was an unnecessary casualty of the federal government's war on voter-approved medical marijuana. The crackdown in Montana, where the Hyde Family resides, interrupted the Hyde Family's access to the cannabis oil which was keeping their son's brain tumor in remission.
In 2011, during Cash's battle with cancer, the Hyde family established the Cash Hyde Foundation to support and educate families with loved ones dealing with serious medical conditions (including pediatric cancer), advocate for progressive medical marijuana laws and policies, and increase focus on medical marijuana research and education.
"Working closely with the Hyde Family, we have become dear friends," said John Malanca, owner of United Patients Group. "Their displays of strength and honor, and their dedication to supporting pediatric cancer patients and their families is truly noble."
Media attention of medicinal use of marijuana, particularly by children, is on the rise. CNN recently covered the story of Mykayla Comstock, a 7-year-old cancer patient in Oregon, who uses cannabis oil as part of her treatment. The use of medical marijuana, according to the report, is sharply criticized by many Americans who consider marijuana use recreational and illegal.
The Cash Hyde Foundation's goal is to provide and maintain safe access to cannabis drug treatment to families and introduce and push for the passage of progressive and responsible medical marijuana legislation that the family plans to name "Cashy's Law." The foundation also advocates for increased medical marijuana and pediatric cancer research and also cannabis health education.
If you would like to join the fight against pediatric cancer, please make donations by check payable to the "Cash Hyde Foundation" care of First Montana Bank located at 3309 Brooks Street, Missoula, MT 59801.
To make a donation online using Pay Pal, go to: http://www.cashhydefoundation.com/donations.php. Every donor will receive a Cash Hyde bracelet.
To find out more about the Cash Hyde Foundation, go to http://www.cashhydefoundation.com/.
To learn more about UnitedPatientsGroup.com, please call (415) 524-8099 or visit UnitedPatientsGroup.com. The best way to stay informed about developments is to "like" United Patients Group on Facebook and "follow" Untied Patients Group on Twitter.
About UnitedPatientsGroup.com
UnitedPatientsGroup.com is a discreet, safe, and professional online medical cannabis information resource for prospective and current patients, caregivers, and medicinal cannabis industry professionals.
While most online medical marijuana sites cater to patients already familiar with medical marijuana, the UnitedPatientsGroup.com website is a comprehensive and easy-to-use information source for people of all ages and experience levels, from novice medical cannabis users to experienced industry professionals. The site's News, Resource, and Blog pages introduce new patients to the ins and outs of medical marijuana healthcare, while helping experienced providers stay abreast of the latest developments in CBD therapies.
A free Five Star-rated UPG medical marijuana app is now available for free on the iTunes app store for iPhone 3GS, iPhone 4, iPhone 4S, iPhone 5, iPod touch (3rd generation), iPod touch (4th generation) and any iPad.