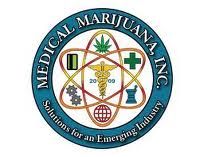 Denver, CO (PRWEB) November 13, 2012
Medical Marijuana Inc. (MJNA) has announced the integration and expansion of its PhytoSPHERE subsidiary. This move gives the nation's premier hemp nutraceutical firm full management oversight of its manufacturing and quality assurance processes for all of its existing and emerging products.
"MJNA's strategy is really good news for the company, industry, and consumers," said John Malanca, owner of patient-oriented medical marijuana resource UnitedPatientsGroup.com. "The increased control will accelerate development time and help innovative products reach the market more quickly than in the past."
PhytoSPHERE designs and builds highly efficient, self-contained hemp cultivation and hemp oil extraction and production facilities. The company cultivates thousands of acres of industrial hemp in its specialty micro-climates in locations around the world. MJNA says it plans to increase the amount of acreage under cultivation, as demand for its specialty hemp oil products continues to grow.
PhytoSPHERE manages the entire growth and manufacturing operation starting from the initial planting of specialty cultivars and monitoring of the growth cycle to harvesting the crops and producing the end products. PhytoSPHERE raises hemp cultivars with high levels of cannabinoid (CBD), which are then processed into highly concentrated CBD hemp oil using the company's proprietary extraction process.
Some of the technologies employed in the PhytoSPHERE production system include: self-contained indoor, accelerated growth modules; computer-controlled nutrient delivery for strong, compact, multi-directional growth; and an antibacterial clipping, curing and packaging system.
Crops can be grown without harmful pesticides, fungicides or herbicides. The company says its bacteria-free environment and packaging systems produce the highest grade of CBD hemp and other oils.
As the market for CBD health and wellness products grows, PhytoSphere predicts a taste for "designer" aromas and flavors will arise. The company says it is preparing by developing new products using unique strains of hemp with unique flavenoids, terpenoids and concentration profiles.
"Using PhytoSPERE technology, we are able to mass produce specific strains of cannabis and hemp to ensure consistency of taste, aroma and potency of our products," said Ted Caligiuri, President and CEO of Medical Marijuana Inc.
Medical Marijuana Inc. products are not intended to diagnose, treat, cure, or prevent any disease. Statements made in this news release have not been evaluated by the Food and Drug Administration (FDA). Dixie X hemp-based CBD products are classified as food supplements by the FDA and are available for purchase online or over the counter in all 50 states without a medical marijuana ID card.
To learn more about Dixie X products or UnitedPatientsGroup.com, please call (415) 524-8099 or visit http://UnitedPatientsGroup.com/medicalmarijuanainc or http://www.dixiex.com .The best way to stay informed about developments is to "like" United Patients Group on Facebook and "follow" Untied Patients Group on Twitter.
About UnitedPatientsGroup.com
UnitedPatientsGroup.com is a discreet, safe, and professional online medical cannabis information resource for prospective and current patients, caregivers, and medicinal cannabis industry professionals.
While most online medical marijuana sites cater to patients already familiar with medical marijuana, the UnitedPatientsGroup.com website is a comprehensive and easy-to-use information source for people of all ages and experience levels, from novice medical cannabis users to experienced industry professionals. The site's News, Resource, and Blog pages introduce new patients to the ins and outs of medical marijuana healthcare, while helping experienced providers stay abreast of the latest developments in CBD therapies.
A free Five Star-rated UPG medical marijuana app is now available for free on the iTunes app store for iPhone 3GS, iPhone 4, iPhone 4S, iPhone 5, iPod touch (3rd generation), iPod touch (4th generation) and any iPad.