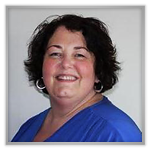 Franklin, TN (PRWEB) February 13, 2013
Terry's experience includes executive-level management, quality, safety and informatics. Her duties have ranged from Clinical Project Management of multiple applications including pharmacy, CPOE, clinical documentation, and medication management systems. Terry has been responsible for designing and implementing nursing care planning applications for McKesson, as well as quality oversight for Credence Health (recently purchased by Xerox).
Additionally, Terry has led multi-disciplinary teams in quality improvement projects including Peer Review FPPE/OPPE, Value Based Purchasing and Meaningful Use Data Stages I and II. Recent milestones include improving core measure and HCAPS scores from a low of 50% to 90% as well as designing various quality programs to meet State and Joint Commission guidelines.
"Our client's financial wellbeing is tethered to the performance, and improved performance, of care delivered by their providers," said Terry as she brings her experience in driving quality initiatives to Medkinetics' clients.
"Cindy's insight and practical experience are invaluable assets to our current and future clients," said Jim Leonard, Managing Director of Medkinetics. "The strength of our software is contingent upon our ability to understand the challenges our clients face and deliver meaningful solutions they can manage and report on."
About Medkinetics, LLC
Medkinetics creates innovative software tools to solve complex problems in managing the entire provider lifecycle. Its products reflect a pioneering spirit and are known for flexibility, simplicity and compliance. Medkinetics is focused on creating powerful tools that hospitals, physicians, and staff can apply to standardize and automate healthcare's complex administrative workflows. To learn more about the company's suite of solutions, visit their website at http://www.Medkinetics.com